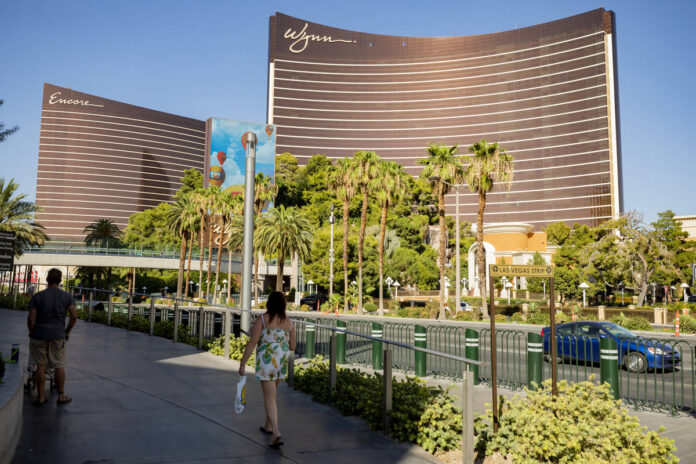 Wynn Resorts' planned integrated resort in the United Arab Emirates could produce robust returns on equity investment of about 20-30 percent, Bernstein said in a note, adding the majority of revenue is likely to be from non-gaming.
In a surprise announcement, Wynn on Tuesday said it was participating in a $2 billion project on Al Marjan island, which is its first investment in the region and the UAE's first legalised gaming.
"Wynn's foray into a new geography, that has virtually no gaming history and limited competition (at least for now) allows the company to expand its presence doing what it does best – developing and running luxury integrated resorts built around a casino and entertainment lifestyle," Bernstein said.
The firm expects the property to be more akin to the group's Las Vegas property, which generated nearly 75 percent of its income from non-gaming in 2019, rather than the company's more gaming-centric Macau resorts.
"The casino will have more of a table mix geared towards international customers with a smaller slot mix (compared to Las Vegas or US regional casinos,)" it said.
The U.S. operator is teaming with Marjan and RAK Hospitality Holding on the resort, which is scheduled to open in 2026.
Wynn said the resort will be the largest of its kind foreign direct investment in Ras Al Khaimah, where the man-made island is situated. The resort will feature a 1,000-room luxury hotel, shopping, MICE facilities, gaming and more than ten restaurants.
The island is 15 minutes from Ral Al Khaimah airport and 45 minutes from Dubai International Airport.
The new resort is in the initial stages of design and development and will be applying for an integrated resort licence from Ras Al Khaimah Tourism Development Authority.
Bernstein concedes its forecasts are preliminary given the lack of detail. But extrapolating from similar properties, it says the UAE resorts should be able to achieve EBITDA of at least $250 million a year once ramped up.
Assuming Wynn receives management fees from $40 to $80 million a year, along with dividends from its proportion of equity ownership and an investment of $250 million to $400 million, Wynn could see ROI of 20 to 30 percent, it said.
CBRE Equity Research analyst John DeCree also said there is significant potential in the announced project
"Should the proposed resort get approval to authorize typical gaming activities (slots, tables), the ROI could be significant given the limited gaming options and amount of wealth and tourism in the region," he said.
However, he sounded a note of caution that ambitious plans to open to gaming in various jurisdictions don't always work out and may take many years to come to fruition.