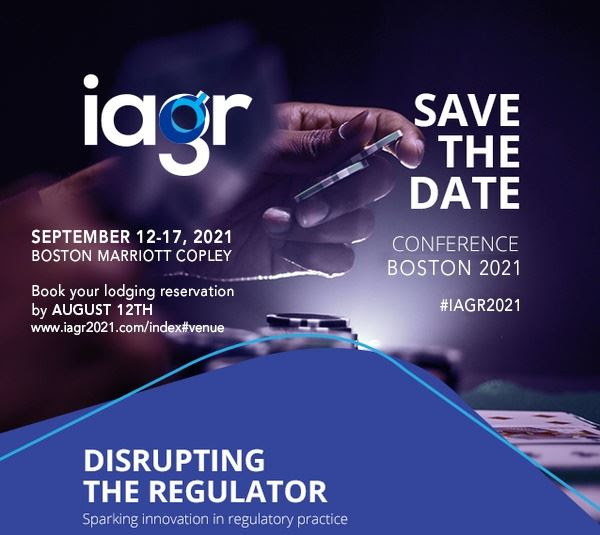 The International Association of Gaming Regulators are proud to announce registrations for their long-awaited Boston 2021: Disrupting the Regulator annual conference is now open.
Rescheduled from September 2020, the in-person conference will go ahead from 12 to 17 September 2021 in Boston (Massachusetts, USA) at the Boston Marriott Copley Place. 
Held in conjunction with host partners, the Massachusetts Gaming Commission, the IAGR 2021 conference is focused on disruption and sparking regulatory innovation to advance the efficiency and effectiveness of gambling regulation globally. The event will draw from all areas in the gaming sector, including updates on international gaming, distributed gaming, igaming / ilottery, esports, and more.
"IAGR and the Board of Trustees are excited to be able to bring members together once again, to this our first full conference since 2019," IAGR President Mr. Mabutho Zwane said. "This in-person event will allow us to continue fostering the camaraderie that is so vital to ensuring ongoing dialogue and collaboration across nations.
"This is particularly important at this time where the global pandemic has brought unprecedented change and challenges to each and every part of the globe."