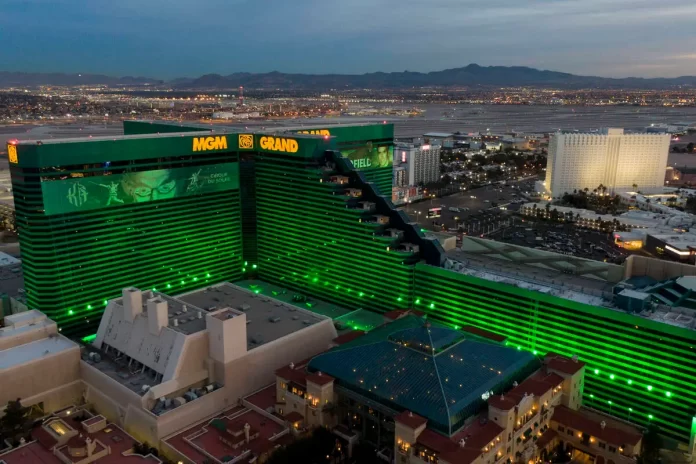 MGM Growth Properties, a real estate investment trust, said it had paid a cash distribution of $142.1 million for the first quarter, with $59 million going to shareholder MGM Resorts.
The company posted rental revenue of $195.1 million for the quarter and funds from operations of $191.4 million, or $0.71 a share. It said its adjusted EBITDA for the quarter was $253.6 million.
The average estimate of three analysts surveyed by Zacks Investment Research was for funds from operations of 67 cents per share.
MGM Resorts owns about 41.5 percent of the operating partnership units in MGM Growth Properties.
MGM spun off its real estate assets into MGM Growth in 2016.