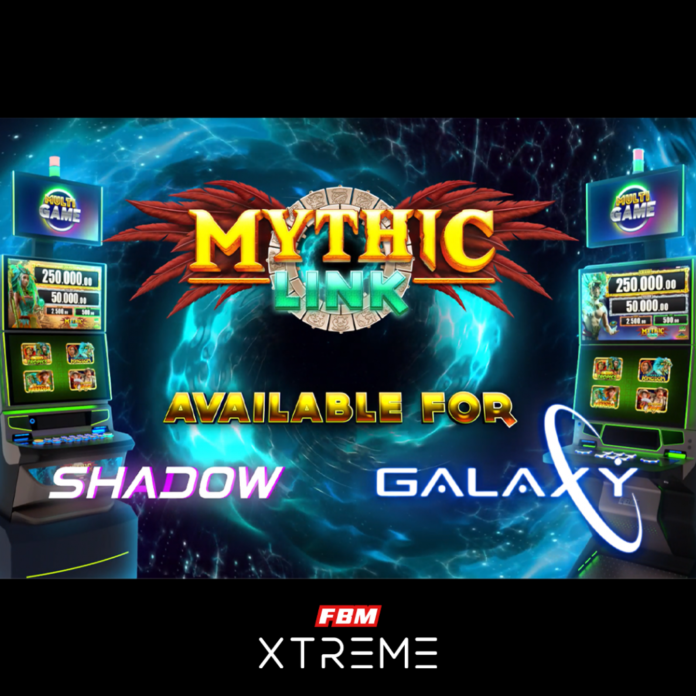 The FBM Multi-Game family is growing! The global gaming brand has launched the Mythic Link Multi-Game product for the Mexican market, and now players can enjoy Ancient Tropics, Nature's Paradise, Golden Voyage and Eternal Kingdom in the same cabinet without losing their progressive linked jackpots. The product is now available to try in several casinos across Mexico.
FBM has been building an impressive following in Mexico with its first multi-game slots and decided to increase its diversity by launching a new pack of games in this collection.
The Mythic Link pack transports players for an expedition where they can switch between four slot adventures with specific features in the same cabinet, while they keep pursuing linked progressive jackpots. The casino managers get more games in less space and consequently serve a more diverse profile of players.
Luis Casamayor, General Manager at FBM in Mexico, shares his thoughts about this novelty. "We are glad to provide operators and players with the Mythic Link Multi-Game.
We received incredible and positive feedback from the clients about this category of products and we are sure that these four new games, with their powerful graphics and engaging feature set, will keep players involved with the games and surpass the casino managers' expectations", completes the FBM representative.
Casino representatives get the opportunity to extract the full potential of each cabinet by providing more than one game experience on just one platform. Furthermore, they guarantee more diversity in their games portfolio, as well as higher player engagement rates and, consequently, higher profitability.
On the other hand, players have more comfort, features, and gaming experiences without changing the cabinet, while they keep the linked progressive jackpots offered by the four spin reel games.