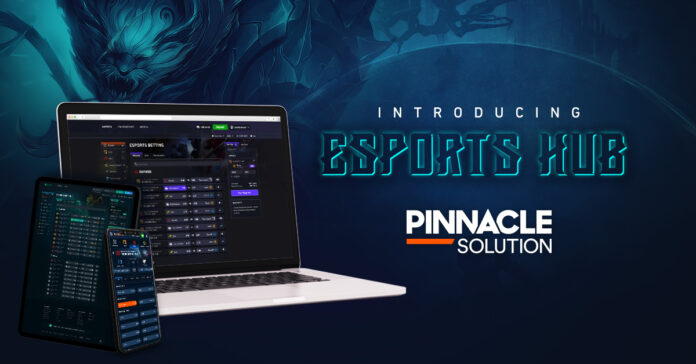 Esports betting is no longer the niche that some make it out to be. For those who have invested effectively in their offerings, the commercials speak for themselves – with sportsbooks seeing the benefits of rapid acquisition from the relatively untapped esports community.
Engaging with this unique audience is arguably the biggest hurdle in becoming a true esports operator. Being digital natives, they have higher standards when it comes to the way they consume their esports content and when it comes to betting, they want experiences that resonate with their esports world.
Building trust with these players as an operator is key and that's exactly what Pinnacle Solution's recently launched Esports Hub delivers. Designed specifically for the esports fan, as opposed to the generic sports bettor, the Esports Hub provides a standalone esports betting destination with a tailored UX and design that fits with the audience's expectations.
With unmatched content, integrated live streaming, a bespoke dark mode, and the flexibility to offer higher limits and sharper margins, the Esports Hub is a game-changing product, capable of transforming operator success as a B2B tool.
"Esports betting is a vertical in its own right, not an extension of the traditional sportsbook", is how Paris Smith, Pinnacle's CEO sees esports betting's position in the market, adding that the Esports Hub "provides the community with a betting destination tailored to how they like to engage with esports, while also delivering operators new revenue streams and enhanced hold potential."
Underpinned by Pinnacle's pioneering esports trading product and risk management service, Pinnacle Solution has skin in the game when it comes to knowing what engages customers and drives profit to partners. Operators can leverage this know-how and integrate the Esports Hub to fast-track their journey to becoming an authentic esports provider.