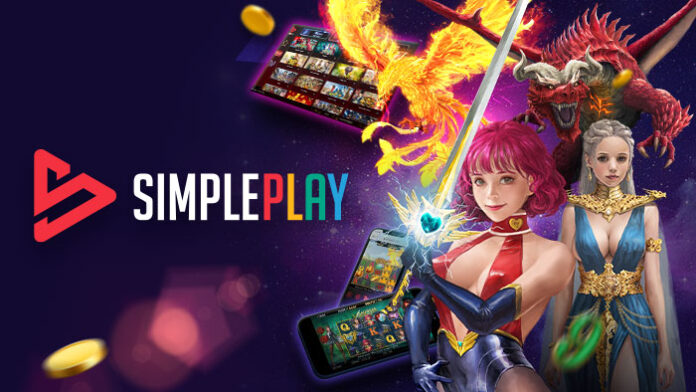 Slot supplier SimplePlay has launched some great games earlier this year and more are coming. These titles have performed well, and have been welcomed by the operators.
"Myth of Phoenix" was SimplePlay's Q1 hit. A 4×5-reel, 50-line slot where Stack Top Pay Symbol may appear on the reels, it allows players to win up to 1000x. As the phoenix is an auspicious creature in Asian myths, the game received great recognition from Asian players, and has been one of the best-selling games of SimplePlay in 2021.
In Q2, the supplier has launched its own app to provide premium gaming experiences and brought gaming to a new level. There was also "Vanessa", a Slot Game featuring a schoolgirl with special powers in a futuristic, low-life and high-tech world, where a lady villain threatens everyone's survival. Using the Power Wheel Feature, Vanessa can change to different forms during free spins to fight against the lady villain. The game was also warmly welcomed by players, and has been doing well in the charts.
The long-awaited "Mother of Dragons" was launched in Q3. The game is a major project, and features 3 different scenes, each with its own reel pattern and ways to win, as well as its own Wild features. The story features a princess who could rally dragons and she was determined to take revenge on those who killed her family and seized the throne. Without a doubt, the game has ruled the charts since its launch.
Other than Slot Games, the supplier has enjoyed a great reputation over its Fishing Game, Fishermen Gold. And in Q4,
SimplePlay is going to launch one of its largest projects since the establishment of the brand. It is introducing Lustrous Ocean, its second product of the line. Operators have been expecting this game, for it contains brand-new features that the industry has yet to experience. Stay tuned for SimplePlay's latest updates – you'll be amazed.