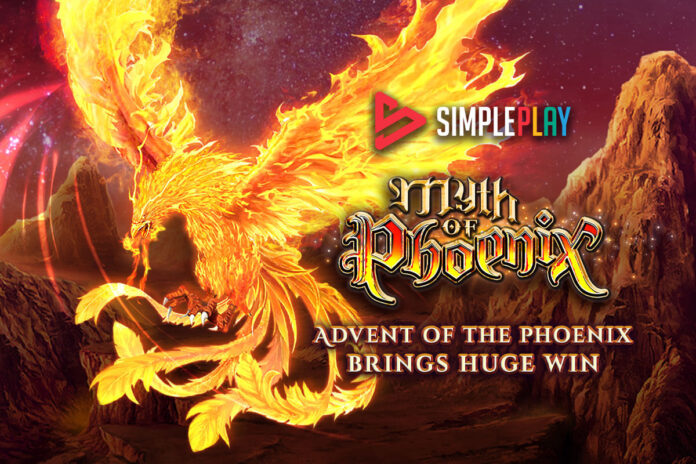 SimplePlay, one of the fastest-growing slots providers in the region, has recently launched a new Slot Game, "Myth of Phoenix". It is a 4×5-reel, 50-line slot. In this game, Stack Top Pay Symbol may appear on the reels, allowing players to win up to 1000x! The Free Game Feature allows players to choose from 3 options: to win 4 to 10 free spins and enjoy 88 to 188 Wilds across the reels!
The game is largely based on the phoenix, a mythical bird that exists in both eastern and western cultures. As the king of the birds, a phoenix can live up to 1,000 years and even eternity, making it a sign of peace and auspiciousness. This is a featured game for the Chinese New Year. Through this game, SimplePlay wishes to send its greetings for CNY to all its clients as well as players who play the supplier's games.
2020 has been a challenging year for the whole industry. SimplePlay has been maintaining its growth with its active participation in ICE and the launch of events for its clients. Last year, SimplePlay Christmas Free Spin Giveaway gave out Free Spins to players who played during the promotion period. Over 80,000 Free Spins were given out and SimplePlay's clients experienced substantial growth in the number of active players.
In 2021, SimplePlay will continue its success with various plans. Here are some projects to look forward to. Clients can expect more events from the supplier. Following the achievements made last Christmas, SimplePlay is looking for opportunities to hold more events and promotion campaigns for its clients.
The development of new games is also underway. Apart from Slot Games, which the supplier has been doing regularly, there will also be new game types! Please stay tuned for more news and updates from the slot supplier.