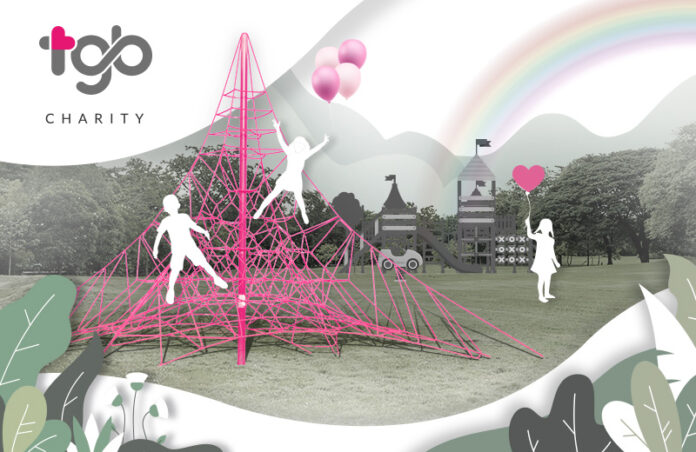 As live events around the world make a gradual comeback, BBIN, the leading igaming software supplier in Asia, has been actively preparing for the major events in the coming year of 2022, excited to showcase new ideas and innovations in ICE 2022 and other following events.
It has been almost two years since the whole world and the iGaming industry was thrust into the mode of digital and remote communication.
BBIN expects that reviving live events will bring back the deeper connection and exchange that was missing in the digital transmission of virtual exhibitions and online meetings, which has great significance for every one of us.
In addition to planning for the live events and reconnecting with worldwide partners, BBIN has never ceased to care for disadvantaged groups who are heavily affected by natural catastrophes and disasters.
Having planted a charitable seed in 2020, BBIN is happy to announce that its collaboration with Japan's Playground of Hope (POH)  has achieved a fruitful result after one-year of efforts and cultivation. The Gaming Beat Charity (TGB Charity), BBIN's charity brand, collaborated with the Japanese charity organization PoH in July 2020 to build a playground in the Matsuzaki-Ozaki Disaster Prevention Park in Kesennuma City, where pre-tsunami homes used to stand. With the construction completed in April 2021, the park now serves as a recreational place for local residents to linger, relax, and have fun.
During the construction period, BBIN not only donated ¥7.28 million for the purchase, transportation, and installation of playground facilities, but also invited local residents to vote for the recreational equipment in the playground, deepening the residents' participation in the construction process. The PoH project is a perfect example of BBIN's endeavors to make the world a better place to live. It helps the local residents of the 2011 Tohoku earthquake and tsunami return to their normal lives but also deepens the engagement to the local community. The goodwill and actions will continue in the future projects, in a hope that BBIN's collaborations with charity organizations around the world will spread wider and benefit more people.