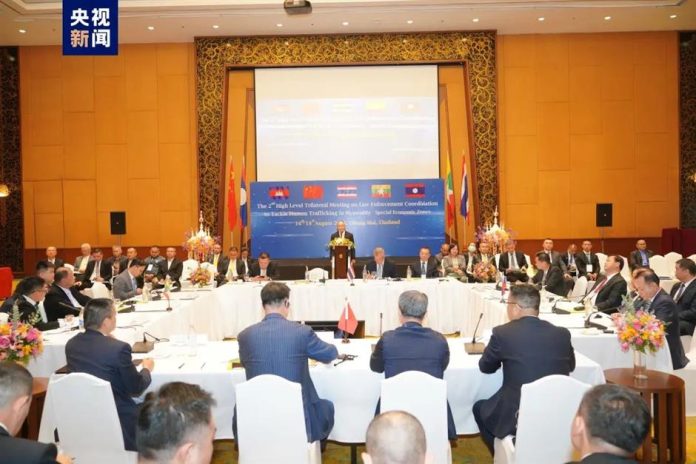 China, Thailand, Myanmar, and Laos have joined hands to initiate a special operation aimed at combating rampant gambling-related fraud and associated crimes in the region.
The news was initially shared by Chinese state-owned media, and various Chinese embassies have issued alerts to Chinese citizens, advising them to be vigilant about gambling crimes and telecoms fraud in Southern East Asian countries.
According to the report, the initiative was unveiled in Chiang Mai, Thailand, during a meeting held on August 15 to 16, as announced by the Chinese Ministry of Public Security.
A cooperation center for the operation will be established in Thailand's Chiang Mai province.
The goal of the operation is to intensify efforts against crimes such as human trafficking, kidnapping, and illegal detention, all of which stem from gambling and fraud activities prevalent in the region.
Some reports also mention that China's top official, Foreign Affairs Minister Wang Yi, met with Thailand's Foreign Affairs Minister on August 19th in Beijing. The two parties have agreed to cooperate in combating cross-border crimes.
During the latest meeting involving officials from all four nations, the prospect of broadening cooperation to include Cambodia and Vietnam was also explored. Additionally, discussions about collaborating with international entities like Interpol and the United Nations took place, as reported by the National News Bureau of Thailand.