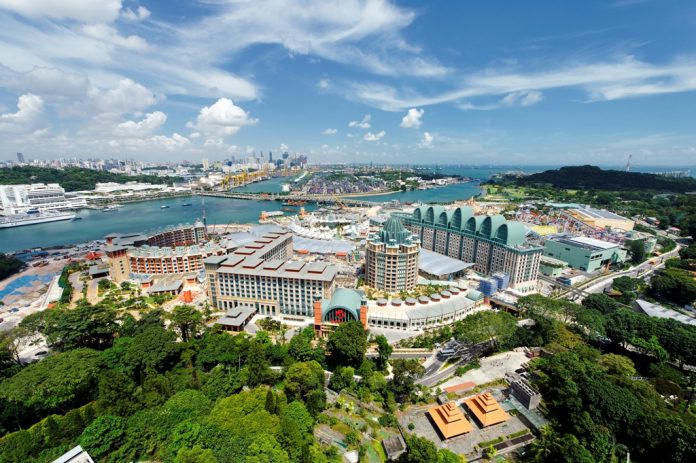 The outlook for Southeast Asian gaming stocks has been downgraded to "in-line" by analysts at Morgan Stanley, who cite the slow pace of reopening and potential drag from China's clampdown on overseas gambling.
The firm said it prefers Bloomberry Resorts in the Philippines, on which it has an "overweight" rating. It said it's "equal rate" on Cambodia's Nagacorp and "underweight" on Genting Singapore.
Morgan Stanley said in particular it expects Genting's recovery to be "bumpier" than the consensus view, due to its dependence on foreign visitation. The operator of Resorts World Sentosa got 78 percent of 2019 EBITDA from tourists, of which 26 percent were from Mainland China.
Even though Singapore is the first nation in Asia to begin opening its borders after having hit an 80 percent vaccination rate, the levels in its key source markets are still low.
As a result, Morgan Stanley doesn't see international revenue coming back until 4Q21. There is also a question mark over whether Chinese demand will return. Beijing has been cracking down on money flowing out of the country for gambling, which has raised concern over demand in jurisdictions such as Cambodia and the Philippines.
On that front, Morgan Stanley said Singapore may fare better as it has fewer gambling connotations with just two highly regulated IRs and many other attractions in the city.
The firm expects that Genting Singapore will reach 63 percent of 2019 EBITDA in 2019, lower than the market consensus of 73 percent. It has cut its estimate for 2022 EBITDA by 15 percent and reduced its price target to S$0.75 to $0.70.
The company was one of two final bidders for an IR license in Yokohama, Japan and was viewed as a favourite. Winning the license was expected to create significant upside for the stock, however, the election of an anti-casino mayor in elections in August has killed the possibility of a casino.
For NagaCorp, Morgan Stanley said there is concern over diminishing cash if the casino doesn't reopen soon. NagaWorld in Phnom Penh has been closed since March.
The company posted a net loss of $77 million in 1H21, its first in more than a decade, while fixed operating expenditure is running at a higher-than-expected $210,000 daily.