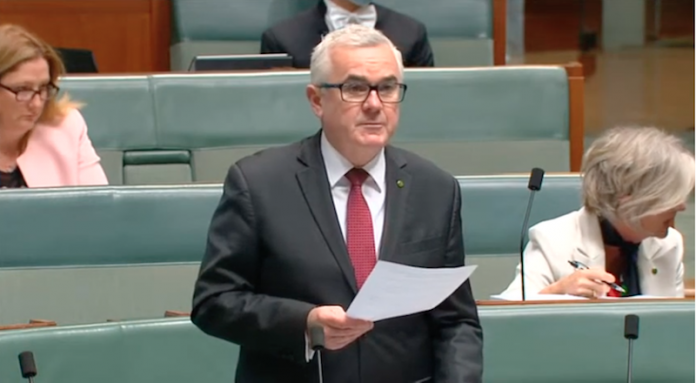 Australia is again turning up the heat on gambling companies, this time with a bill that will make them responsible to compensate victims of players who used funds obtained illegally.
Anti-gambling lobbyist Andrew Wilkie introduced a bill in parliament on Monday known as the "Making Gambling Businesses Accountable" bill, which amends the Anti-Money Laundering and Counter Terrorism Financing Act. It uses the same definition of "stolen property" as the Criminal Code and puts the onus on the operator to report any cases where it suspects the use of illicit funds to AUSTRAC, the government's financial crime agency.
"This bill will ensure that gambling entities are more accountable and will also prevent them from profiting from illegal behaviour," Wilkie told parliament. A video clip of his presentation is available on his web site. "This bill targets the unconscionable behaviour of gambling companies to ensure that all funds they receive from gamblers has not been obtained at the misfortune of innocent parties."
Centre Alliance MP Rebekha Sharkie will second the bill and Wilkie's team believes the crossbench is largely supportive.
The latest legislation again throws the industry in a negative light after weeks of revelations of mismanagement at Crown Resorts during an inquiry about its ongoing suitability for a license in Sydney.
Wilkie's main targets were three online gambling companies, who he accused of preying on 
Gavin Fineff, a former financial planner, with a gambling addiction. Fineff allegedly lost more than $8.4 million of his own and clients' money in less than five years.
Wilkie said the agencies failed to ask Fineff for proof of funds, despite the size and frequency of his bets over a short period of time. 
In Australia, this is not a small problem and increases the pressure on operators when it comes to know your customer requirements and source of funds. According to Journal of Gambling Studies, three out of five people being treated for gambling addiction admitted to stealing money to fund their gambling at least once.
And the threat of involvement by AUSTRAC is no small thing. The agency recently levied a $1.3 billion fine against banking giant, Westpac, for breaches of anti-money laundering laws. It was the biggest corporate fine in Australian history.