Gaming behemoth Light & Wonder has announced a return to profit, registering some $27 million for the first quarter, as compared to a $67 million loss in 1Q22, on the back of 17 percent yearly growth in revenue, to $670 million.
The group also saw its consolidated AEBITDA increase by 23 percent yearly, to $249 million 'driven by double-digit growth across all of our businesses and improved margin'.
Gaming revenues during the period increased by 18 percent yearly, to $419 million, 'primarily drive by continued strength in Gaming machine sales, which increased 53 percent, and strong performance in Gaming operations and systems'. AEBITDA for the segment during the quarter rose to $206 million, from $171 million in 1Q22.
The group's SciPlay arm also rose by 18 percent, contributing $186 million in revenue and $54 million in AEBITDA (up 21 percent yearly). The figure broke another record, achieving the 'highest quarterly revenue ever'. Light & Wonder note that the growth was driven mostly 'by the core social casino business' which 'outpaced the market and gained share'.
Regarding the iGaming segment, a 10 percent increase in revenue was recorded, to $65 million, with AEBITDA rising slightly to $23 million 'primarily driven by continued growth in the US market'- which delivered 34 percent year-on-year revenue growth. The group notes this was 'driven in part by strong launches of our-land based original content'.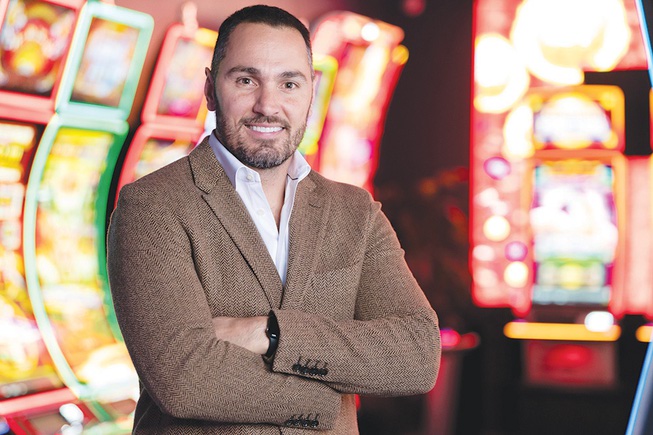 Speaking of the results, Light & Wonder President and CEO Matt Wilson noted that "We're off to a strong start in 2023, delivering on all key metrics and once again driving double-digit revenue growth across all three of our businesses".
Group CFO Connie James noted that "This quarter demonstrates Light & Wonder's favorable financial profile with strong topline growth flowing to the bottom line, and importantly strong cash conversion, enabling us to invest in future sustainable growth".
Looking ahead, the group notes that it continues to prepare for a secondary listing on the Australian Securities Exchange (ASX), following approval to proceed by the board. This comes in addition to the group's current listing on the NASDAQ exchange.
The group notes the listing would provide 'substantial potential benefits […] including enhancing the Company's profile in Australia, one of the leading markets for the Company's Gaming business, and providing the Company access to new long-term Australian institutional investors'.