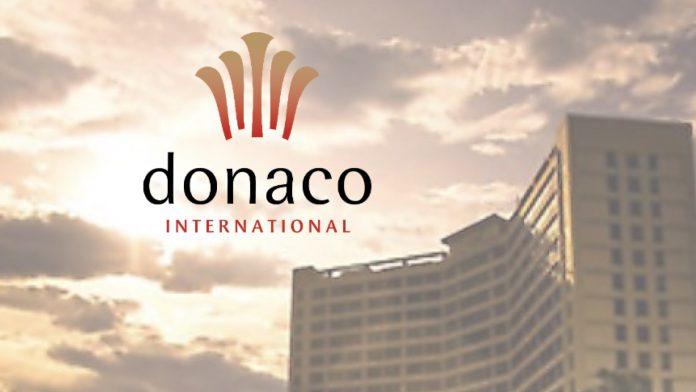 Australia-listed Donaco International says outbreaks of Covid-19 and subsequent border closures have continued to impact the company's revenue and EBITDA in 1HFY22. 
Revenue came in at A$1.1 million (US$820,600) in the six-month period, down 82 percent year-on-year, whilst EBITDA swung to a loss of A$2.24 million.
Donaco said that its Star Vegas property in Poipet, Cambodia, which closed starting April 27, 2021 remained closed during the half-year period.
Aristo in Vietnam was affected by a drop in foreign visitors due to the closed borders between Mainland China and the rest of the world.
That being said, Donaco said it has been shifting its focus in Vietnam towards attracting clientele from the local region – this strategy enabled Aristo to achieve positive EBITDA for the first three months of FY2022, it said.
Donaco noted that it continued to execute disciplined cost control, reaching a monthly cash burn rate of A$322,000, well within its targeted range.
Looking ahead, Donaco said it is well-positioned to return to positive growth, with 99 percent of Vietnam's population fully vaccinated, and Thailand reaching more than 70 percent vaccination rate.
The company expects quarantine free travel to resume in Vietnam from March 15, whilst Thailand has already commenced quarantine-free travel arrivals for fully vaccinated tourists from February 1.
Donaco's non-executive chairman, Paul Porntat said: "Looking ahead I am optimistic about Donaco's future. Strong vaccination rates in the region where we operate have led the governments of both Thailand and Cambodia to target the easing of border and travel restrictions.
"Additionally, towards the end of 2021, the government of Vietnam approved the construction of Sapa airport, which presents a significant opportunity for our Aristo casino to attract new customers."
"These increasingly positive macroeconomic factors, combined with our strengthened balance sheet and cost efficient operations, have placed us in a good position to achieve sustainable long-term growth as life and travel patterns gradually return to normal."