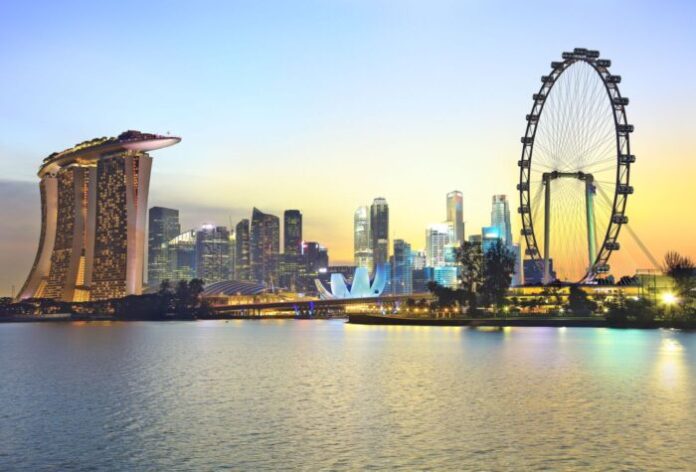 Happy Thanksgiving!
They've got to be smiling in Singapore. With the pandemic having brought international travel to a crawl and high casino entry fees even for locals, one would have expected some awful numbers coming out of the city-state. And yet, results at both Marina Bay Sands and Genting Singapore beat expectations, both turning in a profit in the third quarter. Smiles are somewhat harder to find in the other jurisdictions we take a deeper look at today. In Japan, our Nippon Weekly article considers the formidable transportation infrastructure challenges faced by the prospective Osaka Yumeshima IR, and we make a brief assessment of the pachinko industry as Dynam Japan Holdings has released its latest financial results. Finally, Crown Resorts takes yet another hit as Fitch Ratings flags the firm's credit rating on the "heightened risk of severe regulatory action."
First, the news
---
What you need to know
---
A "heightened risk of severe regulatory action" has prompted Fitch Ratings to put Crown Resorts on credit watch negative for a potential ratings downgrade. It's the second ratings agency in two weeks to weigh in on the negative fallout on the operator from a series of highly damaging revelations during the course of an inquiry into its suitability to hold a license in Sydney. Moody's cut Crown's issuer rating from Baa2 to Baa3 on Nov. 20th and said the company remains on review for a downgrade.
The board of Dynam Japan Holdings, the largest pachinko firm is measured by the number of its outlets, has provided some insight into how this industry has fared in the year of the coronavirus. The statement began, "After April 2020, in order to deal with the expansion of the Covid-19, the government of Japan and each prefectural governor requested various business sectors including pachinko hall operators to suspend their business operations. In response to such a request, we were left with no alternative but to temporarily close 436 pachinko halls, about 97 percent of all of our group's halls."
Insights
---
DEEP DIVE
Singapore's two integrated resorts surprised analysts with the strength of their most recent results, despite higher entry fees for locals and a lack of international travel. Results at both Marina Bay Sands and Genting Singapore beat expectations, both turning in a profit in the quarter. It's an impressive performance for a market which relies heavily on international travel and where the entry fee for the local market was raised by 50 percent last year.
NIPPON WEEKLY
If the IR policy delays have created a threat to Yokohama's plans that are primarily political, the deepest concerns for Osaka arguably relate to its effect on transportation infrastructure to the man-made island of Yumeshima. It was exactly two years ago that Osaka's plans for Yumeshima hit their high mark in terms of excitement and anticipation. In November 2018, the Bureau International des Expositions awarded the 2025 World Expo to Osaka, and all of the local government's plans were coming together magnificently.
Supplier Special
---
Delasport is the high-end technology iGaming solution provider. The renowned Delasport Sportsbook and Casino Platform is an excellent solution for existing operators or as a stand-alone option. It offers a vast range of betting options with thousands of sports markets.
Backed by over 30 years of extensive experience, RGB has positioned itself as one of the leading integrated gaming solutions providers to the Asian gaming industry. We are primarily focused on sales and marketing, as well as manufacturing of electronic gaming machines, systems, and equipment.
In Asia's complex and diverse i-gaming landscape, having the right content means business success only if one more key ingredient is included – market knowledge. Solid Gaming may have been focusing on Asia for only 3 years but its penetration amongst operators is surely a testament to its local know-how.
AGB Initiatives
---


MEMBERSHIP | MAGAZINE | ASEAN | CAREERS