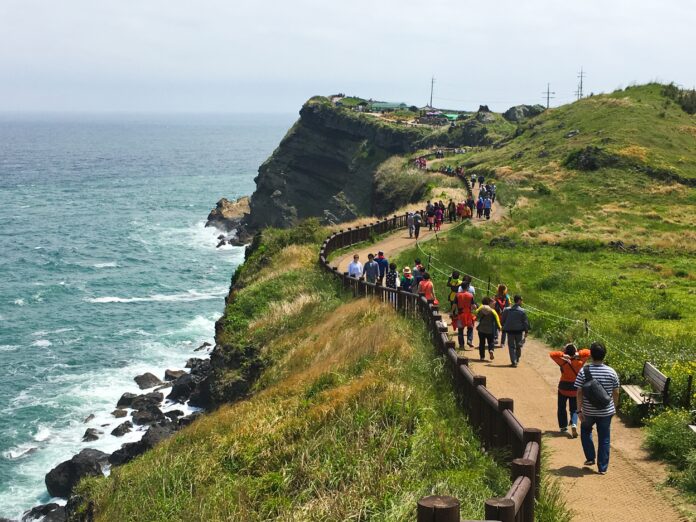 The Jeju government is planning to officially propose to the government a "travel bubble" aimed at attracting foreign tourists to the island, which has seen its visitor numbers plummet by 89 percent. 
According to local media, the province has set up a task force with the Jeju Tourism Organization, Jeju Island Tourism Association, Korea Airports Corporation Jeju Headquarters, and Korea Tourism Organization Jeju Branch to discuss 'Travel Bubble Jeju Safe Travel'.
The travel bubble idea will involve specifically formulated travel and tour products for foreign visitors, and include separate quarantine zones dependent on country, quarantine for group travellers, as in the case of group tours, to appoint a quarantine manager to educate tourists on quarantine guidelines and check compliance. 
The province is working to strengthen its overseas marketing particularly in Southeast Asia, China and Japan through its 'Run to Jeju, Jeju Tourism Virtual Marathon' campaign which started in March.