Good Morning. Later this afternoon, we are running our highly-anticipated pop-up forum which is all about Philippines' remote gaming scheme, known as PIGO. It's a scheme that was introduced in late 2020, but has been largely kept under wraps over the last year and a half. We invite three of the first-movers into this industry to better understand how its performed and what's in store for remote gaming in the Philippines. If you haven't already, register here.
---
What you need to know
---
On the radar
---
What the papers say
---
AGB Intelligence
THIS AFTERNOON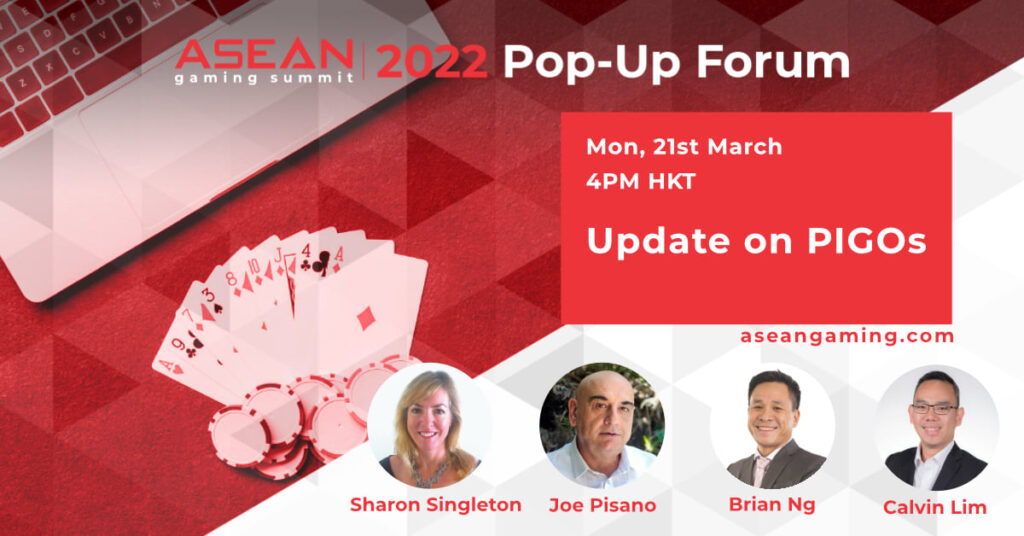 Motivated by rampant illegal online gaming and a business environment challenged by the Covid-19 pandemic, the Philippines' PIGO scheme, also known as the Philippines Inland Gaming Operator scheme, has evolved from a simple stop-gap for depressed revenue to becoming a significant driver of growth in its own right for traditional land-based gaming venues. It's a program that in essence allows a land-based gaming venue to extend the reach of their physical properties to the domestic population by offering remote gaming – whether it be ebingo, sports betting, slots, or table games. If the concept sounds familiar, it's because it's on the wishlist of virtually every land-based gaming operator in Asia.
Industry Updates

MEMBERSHIP | MAGAZINE | ASEAN | CAREERS