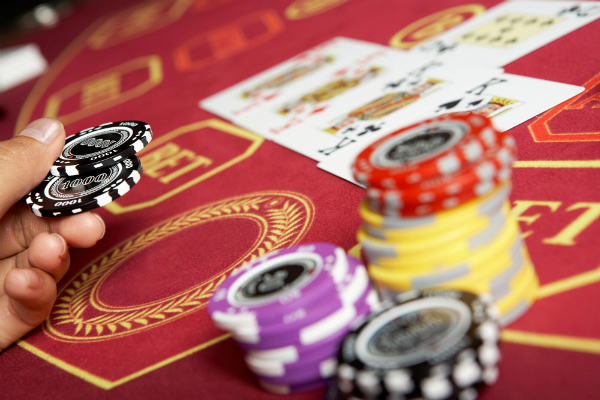 GGR growth in the second week of August 2022 was, "helped by increasing visitation since the border reopening with China on Aug 3 after 41 days of closure from Jun 22 to Aug 2," Bernstein weekly tally report reads.
For the seven days period from August 8-14, 2022, the second week of August 2022 Macau reported gross gambling revenue (GGR) up 120% at MOP79 million ($10 million) from MOP36 million ($4.5 million) reported in the first week of August.
GGR growth in the second week of Aug 2022 was chiefly catalysed by increased numbers of visitors visiting Macau during the same period, Bernstein report read.
GGR growth in the second week of August 2022 was, "helped by increasing visitation since the border reopening with China on Aug 3 after 41 days of closure from Jun 22 to Aug 2," the brokerage report read.
The brokerage channel checks indicate that Macau's August Month-to-Date GGR for August 1-14, was MOP 800mn (US$99mm), with an average daily revenue (ADR) of MOP57mm (US$7mm).
The numbers represent a drop of 93 percent compared to Aug '19 ADR and 60% down on a year-on-year basis but when compared to Aug '21 ADR, it's 345% on month-on-month basis from Jul 22 low ADR.
GGR is still constrained by travel restrictions and the city's COVID measures but has seen week-on-week recovery after border reopening with China.
Visitation Uptick
Average daily travel in or out of Macau gradually recovered to 13,000 between Aug 7-10, up 103 percent on a week-on-week basis compared to 6,400 of the previous week of Jul 31-Aug 6.
The daily transits peaked at 17,100 on August 6, then went down to 10,000-12,000 afterwards possibly due to Macau posting the daily "one round-trip" limit, the brokerage report read.
August month-to-date from August 1 2022 till August 10 2022 average daily visitation was recorded at 9,250, which is up 1,246 percent versus July 22's minimal average of mere 687, but still 84% lower than the previous peak of May '21 57,000 daily average, since COVID began, the brokerage report cited.
China border
Although Macau's biggest-ever COVID outbreak has ended, with no local case since July 30, and has seen some visitation improvement this month, the pace of GGR recovery is still uncertain due to the remaining travel restrictions across feeder Chinese provinces, risks of COVID infection resurgence, and (prolonged) stringent 24-hour COVID test validity to cross the border with China.
However, the recovery is still hampered by various travel restrictions in China.
A key difficulty is travellers crossing the Macau-China border are subject to a 24-hour COVID test, and while not impactful on GGR restricted to one round-trip per day effective from Aug 9 until at least Sept 8.
Furthermore, due to new regional COVID outbreaks in China i.e., Hainan, Tibet, Xinjiang, and elsewhere, starting from Aug 9, Macau tightened in-bound border policy for mainland travellers arriving by sea or air excluding those arriving via the land border via Zhuhai, requiring a COVID (NAT) test upon arrival and another test within the following two days i.e., 2 COVID tests within 3 days upon arrival, the report read.
Hong Kong factor
In Hong Kong COVID cases are rising to 8% of the peak level.
The recent case toll has climbed to 4,500 per day and still rising, with concerns for a "6th wave" of the outbreak.
Hong Kong continues to move in a direction of reopening, with the city reducing inbound quarantine to only three days beginning on August 12, and already eased domestic social distancing and other restrictions in April.
"Due to COVID outbreaks in Hong Kong and China, the reopening with China has been continuously postponed, and we do not expect it to happen until at least late fall or winter," Bernstein's report read.
A gradual reopening with Macau is anticipated to commence concurrently with or shortly after a Hong Kong-China reopening.
Stocks
Bernstein maintained its forecast on Aug '22 GGR to be down 89% Vs. Aug '19, but could still be lower if COVID cases resurge.
"Stocks have been pressured by COVID outbreaks; however, long-term we remain bullish on Macau recovery driven by border reopening and led by mass or premium mass," the brokerage report read.