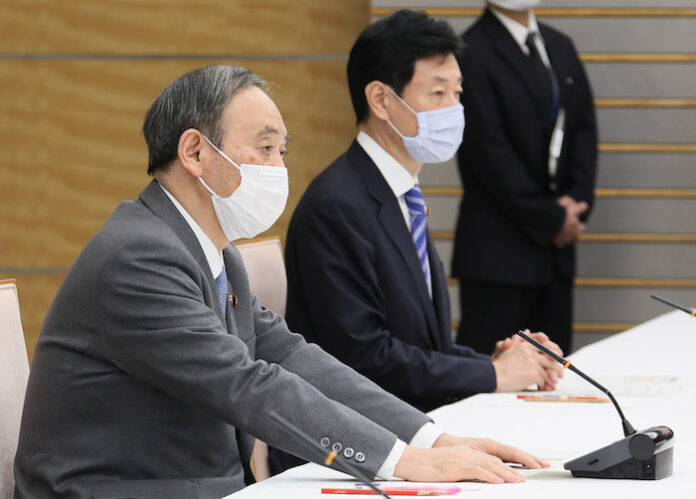 After reaching record numbers of new Covid-19 cases and fatalities for almost two months, the Japan government has finally decided to take serious measures to partially lock down the nation.
Among the most dramatic of these moves is to effectively ban the entry of non-resident foreigners from all nations. After some days of hesitation, this was also extended to the cancellation of business traveler arrangements which had earlier been reached with eleven Asian nations and territories, namely Cambodia, China, South Korea, Hong Kong, Malaysia, Myanmar, Singapore, Sri Lanka, Taiwan, Thailand, and Vietnam.
Returning residents of Japan, too, are facing tougher restrictions. For the first time, Japanese nationals will be required to show a negative Covid-19 test within 72 hours of departure. Those Japan residents who do not comply with this requirement, as well as those traveling from areas affected by variant strains of Covid-19, will still be allowed to enter Japan, but will be made to self-isolate for three days at a designated facility upon their arrival.
The Suga government has also warned that it may disclose the names of those who violate quarantine measures, and foreign residents may even have their residence permits revoked and be deported.
Within the country, measures remain more lax. So far only eleven of the 47 prefectures have been put under state of emergency status, although this includes most of the large urban regions. As in the previous state of emergency last spring, Japan's lockdown measures are more theoretical than real, consisting mainly of urging the population to cooperate than any enforced restrictions.
However, the government has signaled that it intends to move forward with enacting legal revisions that would provide for possible fines or imprisonment of those who fail to cooperate with health officials and other pandemic-related policies.
Pachinko parlors, which were the targets of much public ire during last spring's emergency because a handful of them defied various prefectural governments' orders to suspend operations, have so far not been specifically asked to close, and few if any have so far suspended business during the current state of emergency.
Most of the authorities' requests for early closings have been directed at bars and restaurants.