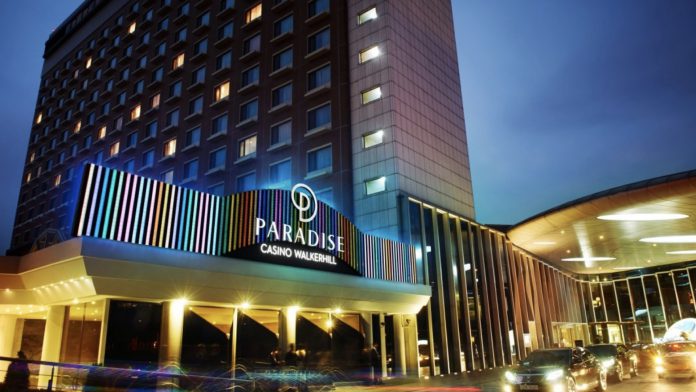 South Korea's Paradise Co. posted a 13.4 percent gain in 2Q21 sales boosted by strong local demand for its hotels.
The company, which runs foreigner-only casinos, posted total revenue of KRW84.64 billion ($73.1 million). Hotel revenue jumped nearly 80 percent year-on-year to KRW21.6 billion, although Covid continued to affect the casino business where sales were down 14 percent year-on-year and 19 percent sequentially at KRW30.57 billion.
The company did post a net profit of KRW23.5 billion, compared with a loss of KRW48.65 a year earlier, however the bottom line was helped by a one-time gain from the sale of an office building in Busan.
Casino sales have been hurt by ongoing Covid restrictions forcing capacity constraints on the casino floor and quarantine restrictions of 14 days for international travellers. The company is able to allow entrance to Koreans with foreign passports, who have provided some support as well as local expatriates.
Paradise operates the Walker Hill casino in Seoul, the Paradise Hotel Busan, the Jeju Grand and and the Paradise City integrated resort in Incheon, which it runs in a joint venture with Sega Sammy.
For the period, the total casino drop was KRW497 billion, with the largest contributor listed as VIPs from nationalities other than China or Japan at KRW329 billion. The mass drop was KRW131 billion.
Paradise said sales at its Paradise City resort surged 96.3 percent in 2Q, helped by an easing in social distancing requirements.
However, South Korea has recently reintroduced curbs as it battles its worse wave of infections so far. For the month of July alone, the company reported a 56 percent drop in sales from the prior month.
On Tuesday, the country reported daily Covid cases that topped 2,000 for the first time.