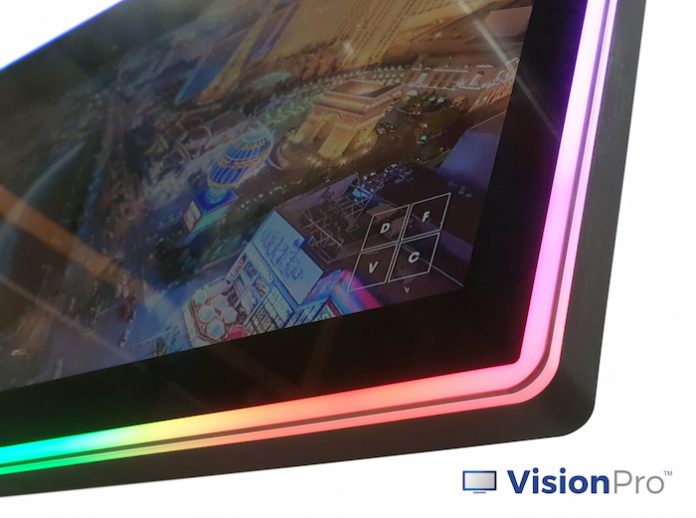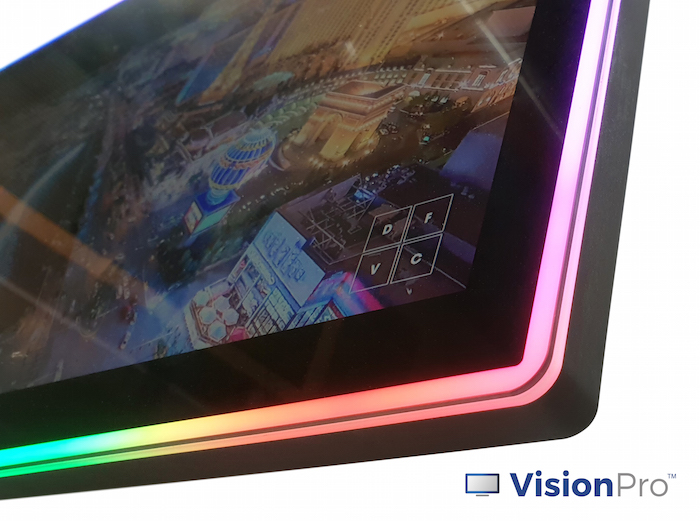 With the shift towards digital signage and animations taking the center stage at casinos, along with the progress that's been made in both slot machines and video table games, monitors have become a huge part of how effectively a casino can portray its brand. 
To that end, the appeal of monitors to the new generation of players lies in how well they grab your attention. Monitors need to be high resolution using technologies like Ultra HD and 4K, and high contrast which then also raises the issues of processing power and heat management. It is a delicate balance to reach these ideal levels without incurring too high of a production cost that then gets reflected onto the customer. 
To go along with this idea of grabbing attention, unique designs and sizes are also important for casinos so they can stand apart from their competition.
The VisionPro line from SUZOHAPP is ideal for garnering attention. With a 4K and Ultra HD offering, our graphics capabilities are top of the line. Our optional LED framing gives operators a way to pack that extra punch to really excite and draw in the customer.
Additionally, many of our lines are fully customizable. We can work with operators to design monitors to fit their specific needs and offer new design ideas to get the innovation process started. At ICE this year, for example, we premiered our circular monitors which serve as a great introduction to the capabilities of our design team. As our team is constantly innovating, it is easy for us to react quickly to specific customer needs and designs allowing for customers to get what they need right away.