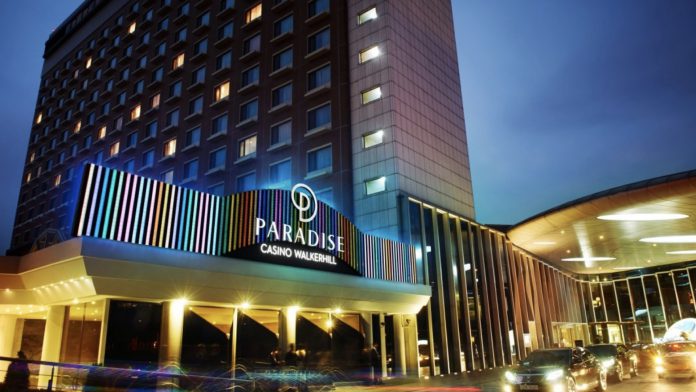 South Korea's Paradise Co. has reported a 60 percent drop in sales for July, with the figure also down by more than half from the prior month, as the country tightened restrictions due to rising Covid cases.
Paradise, which operates four foreigner-only casinos, said total sales were KRW6.94 billion down from KRW15.89 billion in June.
The total table drop was up 13 percent on last year at KRW143.64 billion, but was down from KRW194.7 billion reported in June.
According to a detailed breakdown on the company's website, the decline in sales for the month was mainly due to restrictions at its Walkerhill property in Seoul, which declined from KRW11.01 billion to just KRW760 million. Overall sales improved marginally at its Jeju Grand and Busan casinos, as well as at its Paradise City IR, which it controls in a joint venture with Sega Sammy.
South Korea won widespread praise for its handling of the first waves of the virus, keeping the spread under control without resorting to the full-scale lockdowns seen in many other countries around the world.
However, it's now struggling to contain the spread of the Delta variant, with 1,219 new cases reports as of Monday, according to government data.
As a result, the area around the capital Seoul has been placed un so-called Level 4 social distancing until August 8th. This means only four people can meet up until 6pm, while after that time only two, with the government "strongly" urging people to stay at home.
Large-scale events are prohibited.