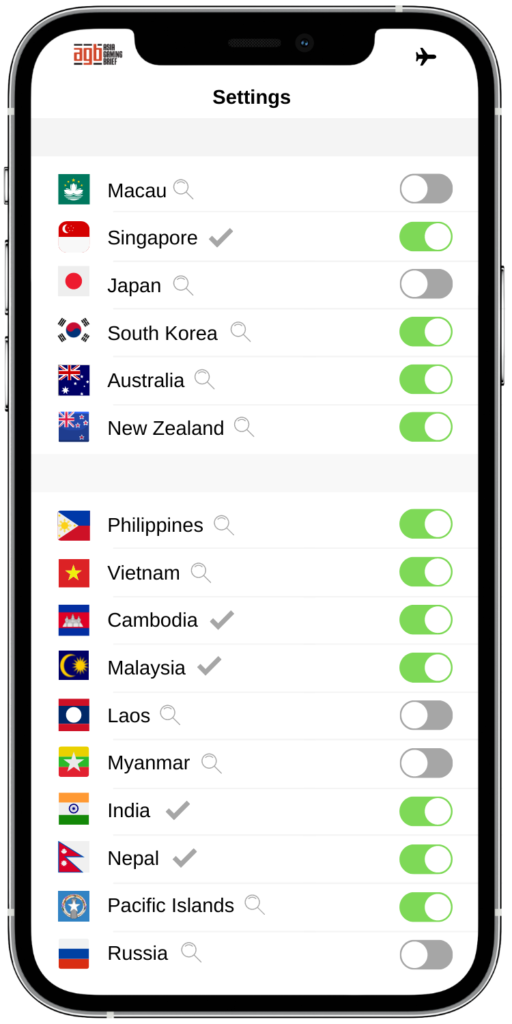 Earlier this month, the World Travel & Tourism Council (WTTC) ran its 21st annual conference in Manila, Philippines, gathering more than a thousand delegates from across the global travel and tourism sectors.
It's a significant milestone for Asia, and particularly the Philippines, and a sign that after two years of being battered by lockdowns and quarantine, borders are starting to open up again.
In fact, there are more gaming jurisdictions in Asia open to fully-vaccinated travelers without the need for quarantine than those that aren't.
Today's infographic shows which countries these are. Though it is wise to note that most still require a negative pre-departure Polymerase chain reaction (PCR) test, with between 24-72 hours of validity. Some countries also require a negative PCR test upon arrival to the country.
In Myanmar's case, the arrival must quarantine until the results of their on-arrival PCR test returns with a negative result, for example.
As expected, quarantine-free travel is not yet possible in Macau (with the exception of Mainland Chinese visitors). Analysts say there is still no indication of when this will change.
Singapore earlier this month opened its borders to all fully-vaccinated travelers, regardless of country of origin. They also removed the need for pre-departure tests from April 26.
The Philippines, which is looking promising in terms of GGR recovery this year, gave the green light for quarantine-free travel for all foreigners from February. It has removed the need for negative PCR tests for certain countries as well.
In a note earlier this month, Morgan Stanley analysts said they expected ASEAN gaming companies to benefit from both overseas and domestic demand recovery.
"All the ASEAN players were able to achieve positive free cash flow to equity (FCFE) in 4Q21 even before travel reopening with the help of domestic demand. FCFE should continue to improve through 2022, repairing their balance sheets," said the analysts.