Macau's gaming operators are having some very positive feedback from the non-gaming push. Morningstar Senior Equity Analyst Jennifer Song told AGB that at least two gaming operators in Macau recorded historically high daily earnings while holding concerts in their properties.
Korean girl band Blackpink and Hong Kong legendary popstar George Lam were the contributors towards the synergy between gaming and non-gaming earnings.
Galaxy Entertainment Group (GEG) held two concerts of Blackpink on May 20th and 21st this year. Jennifer Song says that the company referred explicitly to this event, which boosted revenue in all sectors – especially "retail" and "slots".
Although GEG has to put much effort into non-gaming activities and its income, when compared to gaming earnings, is not high, GEG considers that the non-gaming projects had a very high ROI.
MGM Macau held Hong Kong singer George Lam's concert, which had "hard-to-get" tickets. MGM told analysts that the company had to reserve tickets for valued customers.
Song believes that the good results will continue to foster more non-gaming activities. Based on her observations, "different operators will have different strategies, but they will input more for sure". One of the reasons is to "please the government". Another reason is the aim to turn non-gaming profitable, which for gaming operators is a "win-win situation".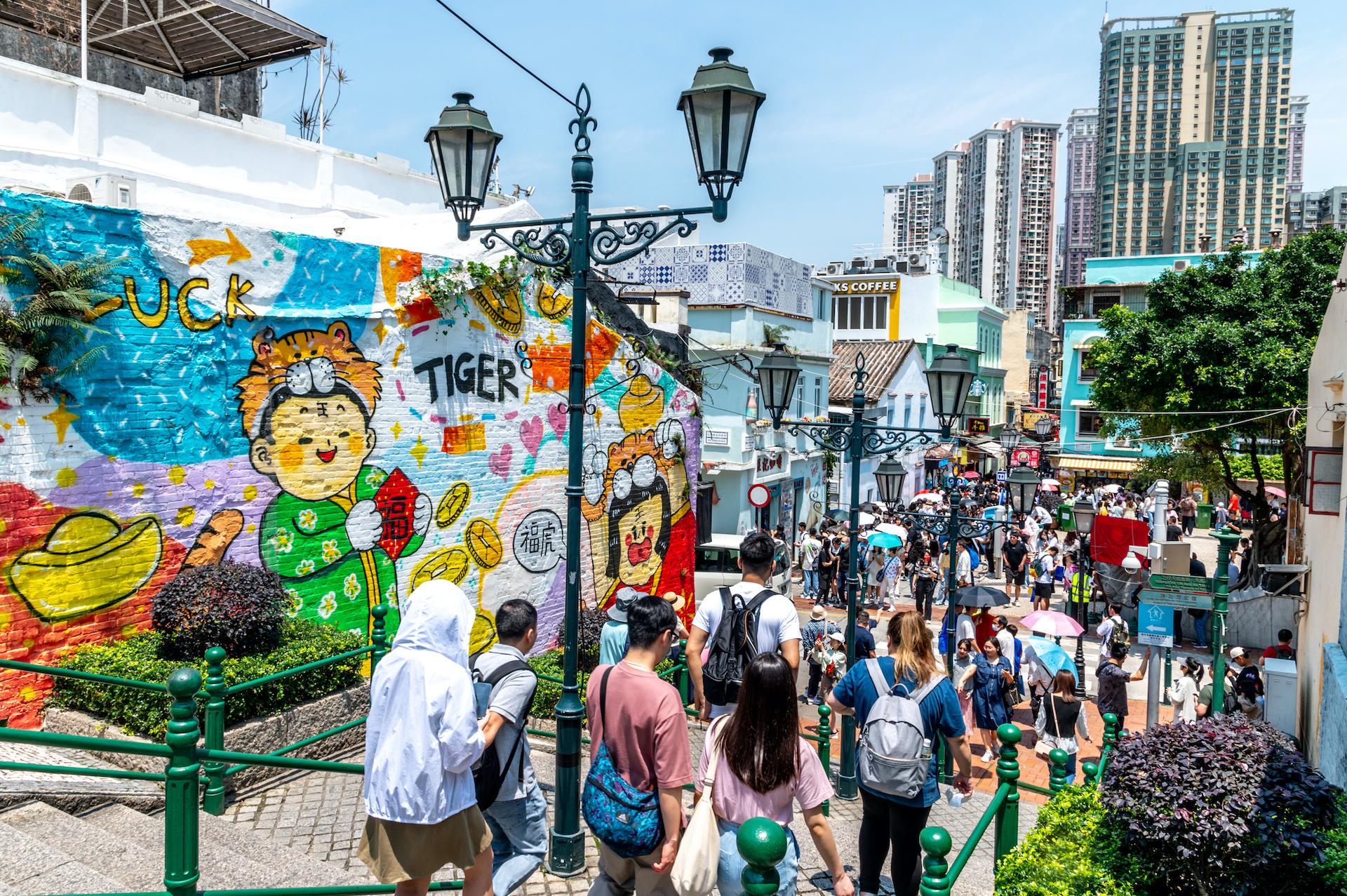 Less spending is "transitory"
Per-capita spending of visitors dropped by 13.9 percent to MOP3,027 ($376) in the first quarter this year in Macau, despite total spending of visitors (excluding gaming expenses) surging by 127.1 percent yearly. Many experts or small companies have pointed out that Macau's tourists demographic is changing and spending less.
Song disagrees with this conclusion, considering that this phenomenon is "transitory", pointing out that Hong Kong tourists contributed 20 percent of GGR before COVID, and more than 70 percent of Macau's GGR came from mainland China visitors. The Hong Kong market has a smaller contribution overall. After lifting all the COVID-linked travel restrictions, Macau recovered to about 80 percent of Hong Kong tourists levels, whereas for mainland China it was only 30 to 40 percent. 
In this case, a higher number of Hong Kong tourists lowered per-capita spending of visitors in Macau, as Song believes that mainland tourists have much higher spending power than Hong Kong visitors. She said that currently the visa scheme and flight capacity recovery are factors impacting visitors returning.
Galaxy Macau and SJM told analysts in their results earnings presentations that the results in May were very "satisfactory", as Galaxy said its retail performance had doubled compared to 2019, and its mass GGR recovered to 90 percent of 2019 levels.
SJM also gave the same view, saying that its mass GGR recovered to 95 percent of pre-COVID levels, and the results only include SJM's Macau Peninsula's properties, not accounting for GGR from its Grand Lisboa Palace property in Cotai, which has been struggling to keep pace with the market.
Macau seems to be more attractive to Chinese customers
According to the data from the Statistics and Census Service (DSEC) in Macau, the Tourist Price Index (TPI) for the first quarter of 2023 grew by 18.16 percent yearly, on account of higher hotel room rates and airfares. Among the various sections of goods and services, the price index of accommodation rose by 124.89 percent yearly.
However, in the post-COVID era, Macau seems to face different circumstances, which may be positive for the hospitality industry. Song says that it might be impossible to have the same luxury hotel in mainland China offering tourist attractions at the same price point.
She indicates that Macau's five-star hotel price may compare with some choices in China, but not hotels in tourist attractions. For example, a hotel room in Universal Studios in Beijing costs more than RMB2,000 ($283), whereas the hotel rooms are economy hotel-style. A room in Disneyland in Shanghai costs more than RMB5,000 ($708). Even in Macau's neighbor, the Chimelong Hotel, in Hengqin has a similar price as Macau. In this way, Song considers that the price increase in mainland China has made Macau's facilities more attractive to Chinese visitors.
MGM market-share gainer
Speaking to AGB, Song shares that Macau's GGR in 1Q23 has surpassed analysts' estimates, with some changes occurring.
Macau's casinos recorded GGR of $1.83 billion in April, the highest monthly GGR figure since January 2020. For the first four months of 2023 combined, Macau's GGR is up 141.4 percent year-on-year to $5.75 billion. This compares to the whole of GGR in 2022, which was only MOP42.19 billion ($5.23 billion); only four months of 2023 already exceeded Macau's 2022 GGR.
MGM's market share grew from 9 percent to 15.4 percent, which is a historically high figure, and Sands also extended its lead in the Macau gaming industry. In comparison, other operators have lost 1-3 percent of market share each.
MGM China recorded a 130 percent yearly increase in revenue in 1Q23, at $617.59 million, a decrease of just 16 percent compared to the first quarter of 2019. Adjusted property EBITDAR of $168.94 million during the quarter is a massive rise from the loss of $26 million recorded a year prior, and just a 12 percent drop compared to 1Q19.
MGM benefited from leveraging some 396 tables in operation during the quarter, compared to 264 in 1Q22, with 956 slot machines, as opposed to 781 in the same quarter of last year.
Sands China's mass market-focused strategy also benefited its strong rebound. Net revenue for Sands China rose by 132.1 percent year-on-year, to nearly $1.28 billion. Such revenue was up from $444 million in 4Q22.
Song notes that Macau's labor shortage is a factor that impacts gaming operators' performance. Nearly 3,800 rooms – about 31 percent of Sands China's total portfolio – were out of service in the Macau operations due to labor constraints in 1Q23.
But Song told AGB that MGM is not worried about the labor shortage, because the company gave training to other departments' employees. When the hotel experienced a labor shortage, the skilled employees were transferred to help make up the shortcomings in other areas – such as managing hotel rooms.