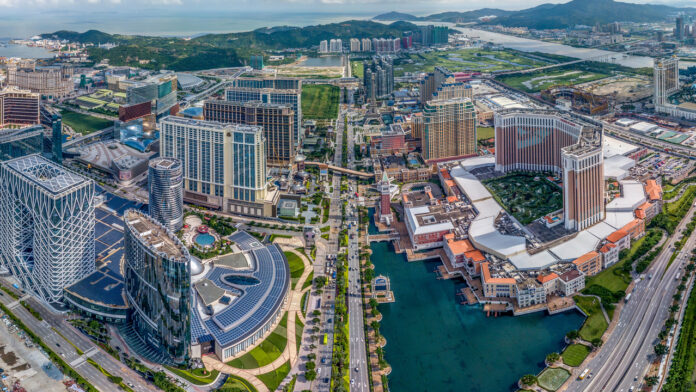 The Macau government is expecting that the city's six gaming concessionaires will handle the "heavy lifting" of economic diversification efforts, veteran gaming executive Kevin Clayton told Asian Gaming Brief.
The SAR has long struggled with its attempt to diversify its economy away from gaming, as gaming tax contributes up to 85 percent of government revenue. Local authorities have recently initiated the public consultation for its five-year economic diversification plan for non-gaming sectors, which are expected to make up to 60 percent of Macau's gross domestic product (GDP) by 2028 – a figured debated by many economists and insiders. 
Under their new 10-year concessions, which commenced January 1st, the gaming companies have already pledged to spend in aggregate MOP108.7 billion ($13.5 billion) on non-gaming and exploring overseas tourist markets. The figure comprises more than 91 percent of their total pledged investment under the 10-year licenses.
Macau's Chief Executive revealed in April that the six gaming operators had submitted proposals for boosting the local economy in mid-March, and that the Government wanted to adjust its policy according to the gaming operators' proposals, with lively negotiations ongoing between the government and the local government.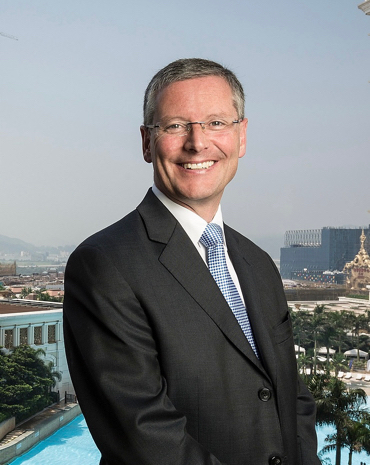 "Concessionaires can't possibly engineer or finance the quantum of change necessary to increase non-gaming annual GDP contributions from 20 percent to 60 percent but it appears [the] government are taking a strong stand, with concessionaires expected to do much of the heavy lifting and annual investment plans must clearly reflect this Macau agenda," the former Sands China and Galaxy marketing executive told AGB.
"Understandably, the $13.5 billion commitment from six concessionaires over 10 years must be invested correctly in headline events and attractions so Macau is more assured of its World Center of Tourism and Leisure status. Business as usual just won't do, so we can assume the government is diligently working through annual plans presented by each concessionaire and being crystal clear on its requirements," notes Clayton.
As reported by AGB recently, the Macau government has put forward new requirements for gaming concessionaires in response to its diversification development needs, with a source saying the new mandates are delaying their investment plans.
"Some may see this as the government being overbearing but friction will only occur if the government is unclear in its requirements, frequently change the goalposts, or the government feel a concessionaire is passing-off existing activities or underwhelming content as its financial commitment, which in turn could undermine its 1+4 agenda," the consultant added.
The "1+4" model refers to the ongoing development of Macau's tourism and leisure industries but with additional focus on four new industries, namely: big health, hi-tech, modern finance and conventions and exhibitions (including culture and sports).
Macau Tourism Corporation
According to Clayton, the Macau government's 1+4 diversification strategy is "admirable" but possibly "overly ambitious" without qualified and experienced heads leading efforts.
"The Macau Government should be congratulated on actively seeking input from academics, stakeholders and concessionaires but this agenda is far-reaching, complex and may require people who have led similar economic diversification, major events, tourism and city repositioning programs in other major cities or countries," Clayton stated.
The consultant proposed that an entity bringing together representatives from gaming operators and tourism authorities, a "Macau Tourism Corporation" could be created to align the development of the city's tourism attractive points.
"For Macau to succeed, the sum must be greater than its parts. The formation of a government-backed Macau Tourism Corporation with each concessionaire having a seat at the table, developing and collectively financing headline attractions for Macau, would create stronger alignment across brands and businesses, leading to better outcomes for Macau. Concessionaires do talk but as competitors, they will naturally migrate towards a growth agenda that best serves their brand and investors," notes the veteran executive.