A panel comprised of Prime Minister Narendra Modi's top bureaucrats recommended the implementation of a regulatory body governing online gaming in a much-awaited report which will shape the future of the gaming industry in the country.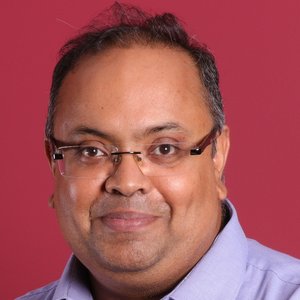 The panel comprises Prime Minister Narendra Modi's top bureaucrats, including the heads of the revenue and sports ministries.
The panel has recommended creating a regulatory body to classify online games based on skill or chance.
The recommendation for creating a regulatory body to classify online games based on skill or chance may finally resolve this endless debate in the online gaming industry. 
The draft report also called for the introduction of rules to block prohibited formats and take a stricter stance on gambling websites.
Panel members have been drafting the online gaming sector regulations for months, where foreign investors such as Tiger Global and Sequoia Capital have backed gaming startups Dream11 and Mobile Premier League, hugely popular for fantasy cricket. 
The much-awaited report will shape the future of the mobile gaming industry in the country.
The draft report comes at a time when online gaming and online gambling apps are under increased scrutiny.
Few state governments, including Tamil Nadu and Kerala, are looking to ban games such as rummy and others entirely.
The report noted that state governments already find it "difficult to implement and monitor geo-fencing measures" to ensure that no user in their region is accessing illegal forms of gambling or gaming.
The industry is expected to reach $5 billion by 2025, from $1.5 billion this year. It comes amid rising concerns over games causing addiction and "inconsistent state laws" disrupting business.
Some of the proposal highlights in the draft report include:
• The report says the central government should consider enacting a separate law to regulate online gaming as a "long-term measure". As the formulation and enactment of the new law will take time. Until then, the industry can be regulated through rules drafted under India's existing IT law.
• Online gaming, excluding e-sports and games of chance, would come under the Union IT Ministry, the report proposed.
• The draft report proposes that rules should apply to both real money and free games of skill, covering e-sports, online fantasy sports, card games, and such diverse casual games that may impose serious impact.
• Both Indian gaming companies and companies operating outside but targeting Indian users would come under the ambit of new rules.
• The report advocates the creation of a regulatory body for the online gaming industry, which will also monitor what meets as a game of skill and certify various gaming formats.
• The report recommends the incorporation of provisions for a "Code of Ethics" for the gaming publishers; have due diligence of online gaming platforms, consisting of a powerful grievance redressal mechanism and binding know-your-customer norms.
• Any online gaming platform offering real-money online games to Indian users should have a legal entity incorporated under Indian law, the report suggests. It has also recommended blocking powers for the government to deal with unregistered online gaming platforms.
• The report proposes a three-tier dispute resolution mechanism; gaming platform, self-regulatory organizations of gaming platforms, and an oversight committee led by an applicable Ministry.
The IT Ministry will conclude the report after receiving further comments from panel members.
The report will then be sent to the cabinet secretariat for approval, yet no timeline has been fixed for finalization.
Online games like fantasy cricket on Dream11 remain popular attractions. Users can create their teams by paying as little as US$0.17, with a total prize pool of US$88,000 up for grabs by winners. A top-ranking performer can take home US$3,462.
Investment in India's gaming sector saw a whopping flow of 1.7 billion USD in the last 17 months, with over 400 online gaming startups in India.
The country is experiencing a rise in employment opportunities within the job market and creating more job opportunities in tech-oriented careers within IT and game development.
Amidst this, the gaming industry continues to underscore the need for the central government's guidelines for online gaming and a central body to govern this space.
Despite the gaming industry witnessing robust growth for businesses and in terms of player adoption, there's still a lack of understanding and awareness in our country.
Online skill gaming cannot be equated with gambling for being subscription-led or involving an entry fee.
'Games of skill' are legitimate business activities protected under Article 19(1)(g) of the Indian Constitution since they do not fall under the purview of 'gambling,' according to the judgment of various courts.
These precedents have repeatedly emphasized that games of chance constitute gambling activity while games of skill do not.
In August, a group of ministers met industry bodies and leading operators to discuss the valuation approach for GST on online gaming and attempted to understand how online skill gaming is different from betting and gambling.
As the industry has witnessed unprecedented growth so far, the next level of growth is highly dependent on a well-defined regulatory framework.
The government must take progressive steps to regulate this sector effectively.
Considering its future growth, the industry should not be governed by obsolete views and laws.