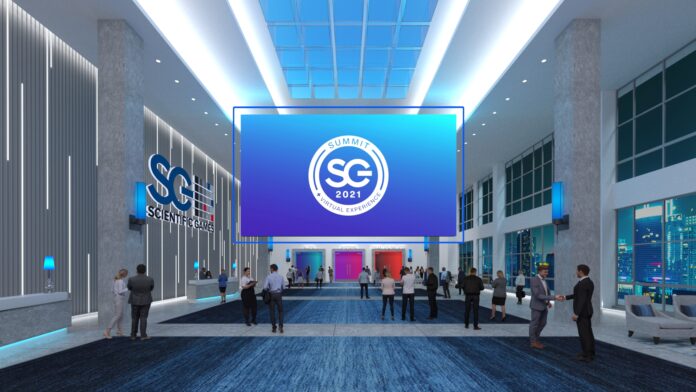 Last week, gaming supplier Scientific Games Corporation held its inaugural customer-only SG Asia Summit & Virtual Experience, with its top decision-makers in Asia sharing their views for the year ahead. 
Delegates were able to access a virtual booth where they could experience all of the latest games and products from Scientific Games, whilst attendees could also be part of four industry panels and Q&A sessions led by the SG team.
The Q&A sessions in particular offered insights into some of the key questions being asked by casino operators around Asia and the world. Below, we've summarised some of the most interesting takeaways from these sessions.
Virtual will stay, but physical trade shows will be essential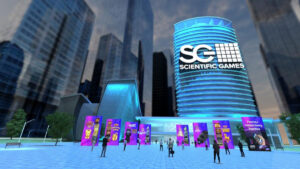 When asked whether Scientific Games' digital conference would become an annual event, and whether the company believes that digital events will be the way forward, SG's Vice President and Managing Director Asia Ken Jolly reserved his optimism for digital conference platforms over the long term.
"I do believe that virtual [conferences] is the situation we're in because of covid," said Jolly. "And virtual is something that will last for a couple of years but at some point we're going to want to be face to face again. I think the trade show will come back. Whether it will be as big or large or as bold in the past remains to be seen," he said, adding that the expense of physical trade shows are enormous. 
Adrian Halpenny, SVP of the Australian and Asian division said he believes the virtual format will remain as part of the "suite" to engage customers. 
In Asia, there is only one key trade show to connect with customers, said Halpenny, adding that [a virtual trade show] will add more opportunities to connect with customers. 
"It gives us another connection point, at the right time, around October and November to be able to showcase the products we're planning for the region, and for operators to start putting our products into their plans," he added. 
"I believe [physica] trade shows will stay and be important," added Nathan Drane, VP Global Sales Games. "It's a natural deadline for R&D to hit the ball out of the ballpark. However, I believe the virtual formats will continue. Drane said that trade shows are incredibly important for the product management lifecycle, as they give a platform to get live feedback from customers and to see competitor products.
2. Land-based/online convergence to dominate
When the panel was asked how the shift to online / digital during covid had impacted land-based gaming, the panelists said digital wasn't seen as a threat, but more of an opportunity to grow the industry.
"This whole covid situation has triggered a convergence between land-based and online," said Halpenny. "When lockdown came in , our digital business did well. However, when land-based markets reopened, the money flowed back in, and we saw a lot of pent up demand."
This shows that both online and land-based offerings can be relevant concurrently, said Halpenny. 
"The people we've brought on board are really tailored to converging our online digital and land-based offering and bringing into a 360 view of the player."
Halpenny said he's seeing a lot more land-based gaming operators getting concessions to start offering their products online in Europe, Australia and the US., and this is also slowly coming into Asia. 
"I don't see it as a threat. It's an opportunity to grow our industry," he said. 
Nathan Drane added that around 30 percent of Scientific Games' online games are based on land-based game titles, which has seen immense growth over the last 14 months. 
Rob Bone, Vice President of Product Management at SG, discussed the company's vision of one, unified wallet that is able to support all forms of gaming and entertainment – whether this be slots, tables, wagering on sports, igaming or social. 
"It really presents some super interesting potential opportunities through data, experiential offerings and just being really efficient in the tools we can offer each other as the convergence experience unfolds
"Loyalty starts to look much differently when you look at how a player engages with your brand when they're not there, as opposed to when they are just on your property," he added.
3. Returning customers will go back to favorites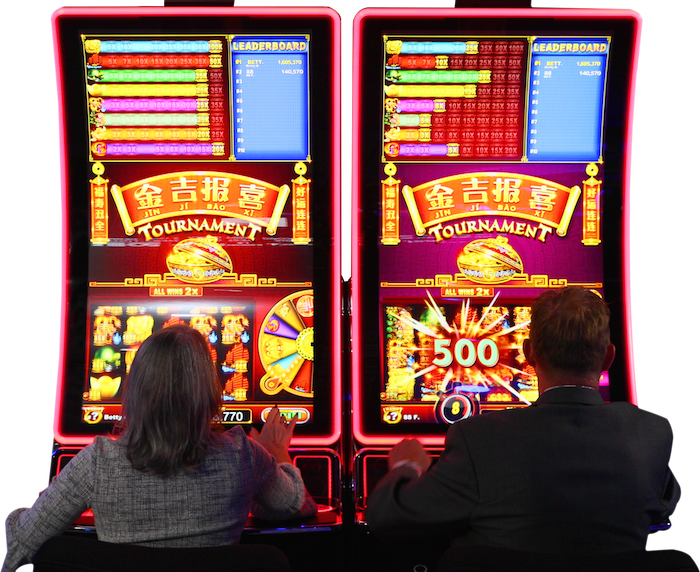 Halpenny, describing the uptick in revenues in Australia when properties reopened said that he saw returning customers going back to their favorite games, with revenues up from 2019 despite less players on the floor. 
That being said, he expects the increased distancing between machines to remain even post-covid.
Halpenny also notes that while the more hardcore players returned initially, the post covid enviroment will see a more diverse customer base heading back to gaming venues – who will be also interested in other aspects of the venue such as entertainment, food & beverage, etc.
4. Game diversifying outside of Chinese themes, linked progressives to rule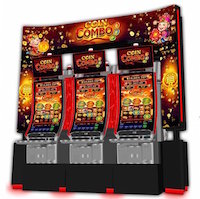 In a poll conducted during the Game Design Panel, around 52 percent of respondents believed that players would be interested in Chinese, Asian and a variety of Western themes, as opposed to only Chinese, or only Chinese and Asian themes.
"The market is clearly evolving in Asia. There is a level of sophistication and diversity that was seen as risky ten to twelve years ago," said Peter Wilkins, VP of Product Management at SG. 
"With technology and efficiencies, the ease of bringing a product from one of SG's global studios are [now] a lot easier," said Wilkins. "Operators can now afford to experiment with games that are slightly off the convention that they're used to."
"We're still very passionate about Chinese and Asian themes," added Drane. The poll results do open up some options. It doesn't mean we'll flood the market with Western themes, but it means we can hand select key themes and key mechanics and bring them to the market."
When asked where are the biggest opportunities in SG's game product portfolio, a vast majority of respondents picked linked progressive. Interestingly, none of the poll respondents picked "Licensed Content". 
Nathan Drane said he was encouraged with the results of the poll given the product line of linked progressives in SG's portfolio, which they are currently looking to both expand and improve. 
"We're looking to invest not only in new linked progressives but extending upon the brands that are successful in the Asia Pacific market."
5. Players moving from table games to ETGs during covid
During the Tables Games Panel, the panelists were asked whether they had observed players moving from tables to ETG during the pandemic, and what revenue growth has been seen in respective regions.
Rob Bone confirmed there was definitely an increase in players moving from live tables to ETGs for a variety of reasons, not just due to a restriction on the number of players allowed to gather at tables.
Bone said that casino patrons have seen ETGs as a much more hygienic terminal than any other in the market. 
"Casino operators have moved terminals to allow for social distancing and have been very conscientious about cleaning these units," he said. 
"As a result players have jumped across to electronic table games."
This has been the case especially for Singapore, which has seen a massive increase in electronic table game play, well above normal levels pre-covid.