Global gaming products and services company IGT continued its increase in operating income in the fourth quarter, recording a yearly rise of 24 percent, to $230 million, backed by a 4 percent increase in revenue, to $1.09 billion.
The increases in profit and revenue were mostly backed by its global lottery arm, which contributed $639 million in revenue (down 7 percent yearly) and $216 million in income (down slightly from $217 million in 4Q21).
During the quarter, the group also saw strong increases in its global gaming arm, with revenue up 21 percent yearly, to $389 million, while profit was up 89 percent, to $68 million.
The group's iGaming arm, PlayDigital, also saw record results, with revenue rising by 56 percent annually during the quarter, to $65 million, and profit up by 239 percent, to $17 million. The figures were boosted by market expansion, organic growth and contributions from its iSoftBet acquisition.
Adjusted EBITDA also saw an 8 percent yearly rise, to $419 million during the quarter.
During the quarter, the group saw its global shipments rise by 29 percent yearly, to nearly 9,500 units – the majority of which went to the US and Canada, at about 7,500 units – a new record. The group's CFO noted that 4Q22 was the "fourth consecutive quarter of US and Canada unit shipment exceeding pre-pandemic levels".
FY22
Looking at the full-year results, the group did not disappoint, with total revenue up 3 percent yearly, to $4.22 billion, driving a 2 percent operating income increase, to $922 million.
However, adjusted EBITDA fell by 1 percent, to $1.66 billion.
The group's global lottery arm saw decreases, even while its other segments shone, with revenue down 8 percent, to $2.59 billion and income down 16 percent, to $909 million.
Meanwhile, the global gaming arm saw revenue increase 28 percent ($1.42 billion) and income rise 462 percent ($242 million).
PlayDigital's contribution was $209 million in revenue in 2022 (up 27 percent yearly), with generated income up 51 percent, to $50 million.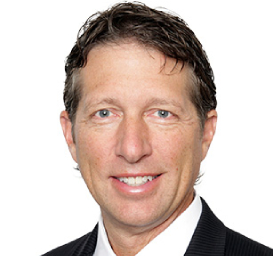 Speaking about the strong results, the group's CEO, Vincent Sadusky, noted that "We achieved all our financial goals last year while strengthening product leadership positions across our Global Lottery, Global Gaming, and PlayDigital activities".
The group's CFO, Max, Chiara noted that "2022 was another year of significant accomplishments with strong financial results that met the high-end of our expectations".
2023 expectations
Looking ahead, the group's CEO notes that "the group has good momentum across business segments".
The group is now predicting first-quarter revenue of $1 billion, and full-year revenue of between $4.1 and 4.3 billion, with cash from operations to total between $900 million and $1 billion. The group's CFO notes that "our outlook assumes low single-digit same-store sales growth in global lottery, as sales are now growing off a higher base".
During the year "double-digit top-line growth is forecasted for PlayDigital as well".
The CFO notes that for gaming, it is planning for "increased penetration in the different markets". Chiara also anticipates "the supply chain headwinds […] start to abate in 2023, not completely, but meaningfully to improve the margin".
"We have expanded our partnership with vendors to guarantee a safer supply. And so what we anticipate next year is about one-third of the impact to subside," notes the CFO.
The group's revenues in 2022 continued to be mostly based out of the US and Canada – contributing 60 percent, while Italy contributed 25 percent and the ROW (rest of world) added just 15 percent.
Speaking about the results during the company's earnings call, the CEO noted that "today we believe our global gaming segment has never been stronger," noting "many avenues for of growth over the next several years".
The group also notes that it plans to "double new online casino game launches to over 65 per year".
However, the CEO does note that "the legalization of iGaming in incremental jurisdictions in North America is likely slower than we would have thought a couple of years ago".
Overall, the group's CEO notes that "over the last three years we've successfully transformed IGT into a company with higher growth prospects and a better profit profile. In 2023, we're starting from a position of strength and we feel we're on a solid path to delivering on our long-term goals".