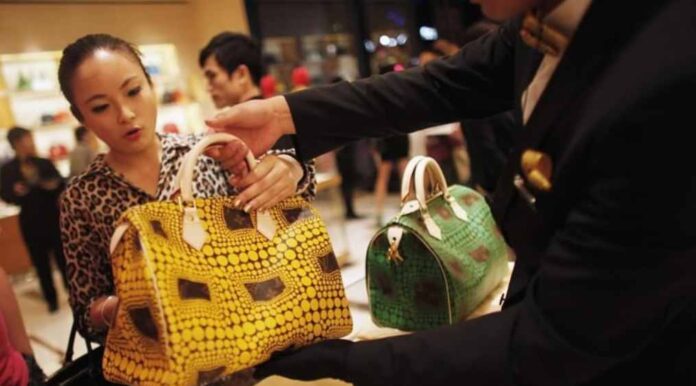 China this week announced a mammoth new round of economic stimulus measures to kick-start its ravaged economy, though analysts say that this time around the rebound is unlikely to be as strong after the first bout of Covid and the impact on consumer spending may be longer lasting.
The 33-point plan, announced on Monday, includes some RMB140 billion ($21 billion) in tax rebates and RMB300 billion in railway construction bonds to boost the economy. Even so, analysts don't expect China to meet its 5.5 percent target for gross domestic product growth, with UBS predicting a rate of just 3 percent.
As Beijing presses on with its zero-Covid policy, forcing millions to be locked down in their homes, there are signs that the prolonged uncertainty is beginning to weigh on the resilient Chinese consumer.
"We expect economic momentum to improve in 2H22, but consumer demand growth will likely remain weak, despite enhanced policy support," Fitch Ratings says.
The latest IPSOS Global Consumer Sentiment Index released in early May found confidence in China slipped for the second month and is now some 3.1 percentage points below where it was pre-pandemic.
China streets still quiet
On the ground in Shenzhen, Morningstar analyst Jennifer Song notes that restaurants and shopping malls are noticeably quieter than they were last year. Even though the lockdowns have been lifted in the southern Chinese city, consumers are required to regularly scan health codes for access to buildings, making day-to-day life more complex.
How much extra revenue the Mainland Chinese have in their pockets to pay for non-essential extras and whether they are confident enough in their future prospects to spend it are key gauges for Macau.
Following the first round of the pandemic both snapped back, particularly at the luxury end of the market, which saw sales growth of 45 percent in the Mainland in 2020 and a further 37 percent jump last year. This area of spending has also been one of the highlights for Macau's operators, with visitors splurging almost as much on high-end handbags and jewelry as in the city's casinos.
Last year in Macau, the value of retail sales surged 63.5 percent, rebounding to just 4.2 percent below their pre-pandemic levels. The total value was MOP73.96 billion ($9.2 billion), according to figures from the Census and Statistics Service. 
That almost matched the MOP87.55 ($10.8 billion) gambled in the casinos last year, which was a fraction of the MOP293.3 billion posted in 2019.
According to a recent note from Bernstein Research the luxury segment has written off 2Q22 due to the ongoing lockdowns, but says that retailers are confident of a sharp pick up in the second half due to pent up demand.
"According to our analyses and company testimony, underlying demand remains healthy and the situation will have no impact on the medium-to-long-term trends for luxury goods in China."
Luxury divergence
That's the good news. However, even in the resilient luxury market, not all is created equal.
In recent years, top-end retailers have been chasing China's youth population who were taking their first tentative steps into luxury buying and this segment is expected to have been hit hard by the pandemic.
The Yaok Group, which publishes research into China's luxury market, is predicting growth for this year of between 15 and 18 percent, however, there will be a much lower proportion from the entry-level buyers.
Over the past five to six years there has been stellar growth in this type of consumer, who buys at the lower-end of the luxury goods spectrum.
The group classifies high net-worth individuals as having personal net assets of more than RMB10 million and who will spend RMB30,000 online without thinking too much about it. For the mass consumers, that pain point drops back to about RMB3,000.
Ben Cavender, director of the China Market Research Group, was cited by Reuters as saying that these younger buyers have been disproportionately squeezed by the pandemic.
This coupled with President Xi Jinping's common prosperity policy, which is discouraging conspicuous consumption, may be forcing a change in priorities, with younger consumers less concerned about buying goods and more focused on life balance.
The longer the situation drags on, the more likely the impact will be longer lived.
Ports gridlocked
In the short-term, in addition to the dampened consumer sentiment, there are also supply chain issues caused by the lockdowns in Shanghai.
Alberto Vettoretti, managing partner at Dezan Shira & Associates explains that the city's port has long served as the main transit point for luxury brands and it's not easy for them to relocate their supply chain to other ports.
"The supply chain of luxury goods has been seriously disrupted by this since late March. This situation is expected to continue for a while before Shanghai fully lifts the lockdown," he said.
"Shanghai is also one of the major markets for luxury products. With consumers being locked up and the luxury shops being closed, the transaction amount of luxury goods plunged. I suspect that consumption in other cities is also affected by the COVID curbs."