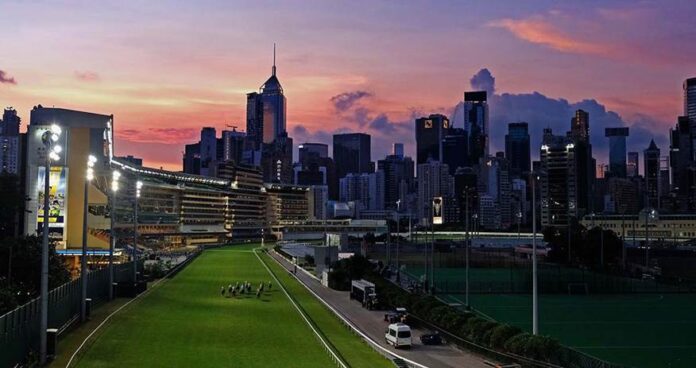 The Hong Kong Jockey Club (HKJC) is reporting its highest ever turnover figure following the conclusion of the 2020/21 season with a gain of 12 percent to HK$136 billion, topping the HK$130 billion mark for the first time.
This was despite the closure of HKJC's off-course betting branches for a period last year due to the spread of the coronavirus. 
The World Pool, which was created by the Club and launched at Royal Ascot in 2019, continues to show growth. The Dubai World Cup meeting set a turnover record of HK$332 million in March before this year's Royal Ascot King's Stand Day surpassed that figure with HK$340 million.
Total turnover on World Pool meetings was up HK$1771.3 million, or 108.6 percent, while the commingled component was up HK$313 million, or 88.1 percent.
Winfried Engelbrecht-Bresges, Chief Executive Officer of the HKJC, said: "We are delighted to have been able to again complete a full season with a clear focus of ensuring racing to continue while upholding the principle of protecting the public health and safety of our employees, stakeholders and the public. The remarkable season turnover has enabled us to contribute more for the betterment of our society."
"I also appreciate the understanding amongst our supporters that as a result of our alignment with the Government's public health policy, a restricted number of people were allowed back on-course. With the improving COVID-19 situation, sooner than later, I am looking forward to a return to normality and we can welcome back all of our customers to our great race-tracks."
The covid-19 pandemic, which led to an absence of competition from traditional sports led to a surge in wagering turnover from horse racing around the world. 
In Japan, revenue figures across Japan show that online betting for local horse racing, perhaps in part driven by the pandemic, are hitting all-time record figures.
The NAR has reported that the proceeds from local races increased 30.1 percent from the previous fiscal year to JPY912.29 billion (US$8.4 billion), equivalent to the golden years of the early 1990s.
These figures were reached in spite of the fact that spectators at the tracks needed to be reduced or even banned at certain points last year.
In the Philippines, the Philippines Racing Commission is expecting the horse racing industry to grow "more than expected" this year, despite ongoing challenges brought on by the covid-19 pandemic. 
During the Philippines Sportswriting Association Forum in May, Philracom chairman Reli de Leon said he expects sales to reach P3 billion by December.