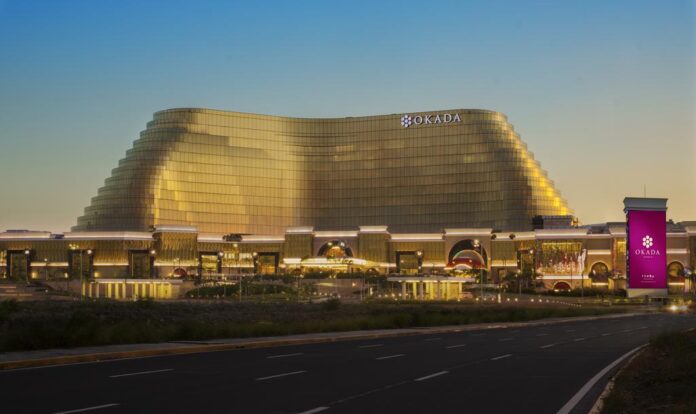 Okada Manila's Q2 results show a sharply improving trend for the month of June, with revenue from VIP gaming almost doubling.
According to a filing from parent, Tiger Resort Leisure & Entertainment, Okada generated total gross gambling revenue of PHP1.43 billion ($24.5 million), up from PHP694 million in May. VIP gaming jumped from PHP432 million to PHP837 million.
Mass revenue also surged in the month, recording a larger percentage gain of 167 percent, but contributing a smaller amount to the overall pie at PHP318 million.
The improvement in June revenue helped the company return to positive EBITDA of PHP167 million for the first time in the quarter.
The Philippines has been gradually easing its Covid restrictions, which shut down the casinos in March due to a strict community lockdown. The market, one of the best-performing in Asia prior to the pandemic, was among the worst affected in 2020 due to the closure of its borders and efforts to contain the virus.
In late 2020, the Philippine Amusement and Gaming Corp. (PAGCOR) said the casinos would be able to begin accepting online bets from domestic VIP customers in a major step forward for Asia's online gaming sector.
The need to generate revenue for the government's efforts to combat Covid and to stem the losses from rampant illegal gambling have helped to soften President Rodrigo Duterte's hardline anti-online gambling stance.
"Why did I allow gambling? We don't have money… Now that we need money, the most sensible thing is really just to encourage those activities. Though it may sound… repugnant to some, you have to deal with it because we need money for the country," he said after a recorded meeting with party officials last week.
Okada announced on April 26th that it had become the first of Manila's IRs to receive a license to offer online gaming and also said it planned to pursue online sports betting.
The company, which is ultimately owned by Japan's Universal Entertainment, gave no indication in its quarterly results as to the contribution from online gambling.
Okada pulled in 208,024 visitors in the quarter as a whole, with about three quarters of those in the month of June alone. Its EBITDA loss for the three month period was PHP204 million.