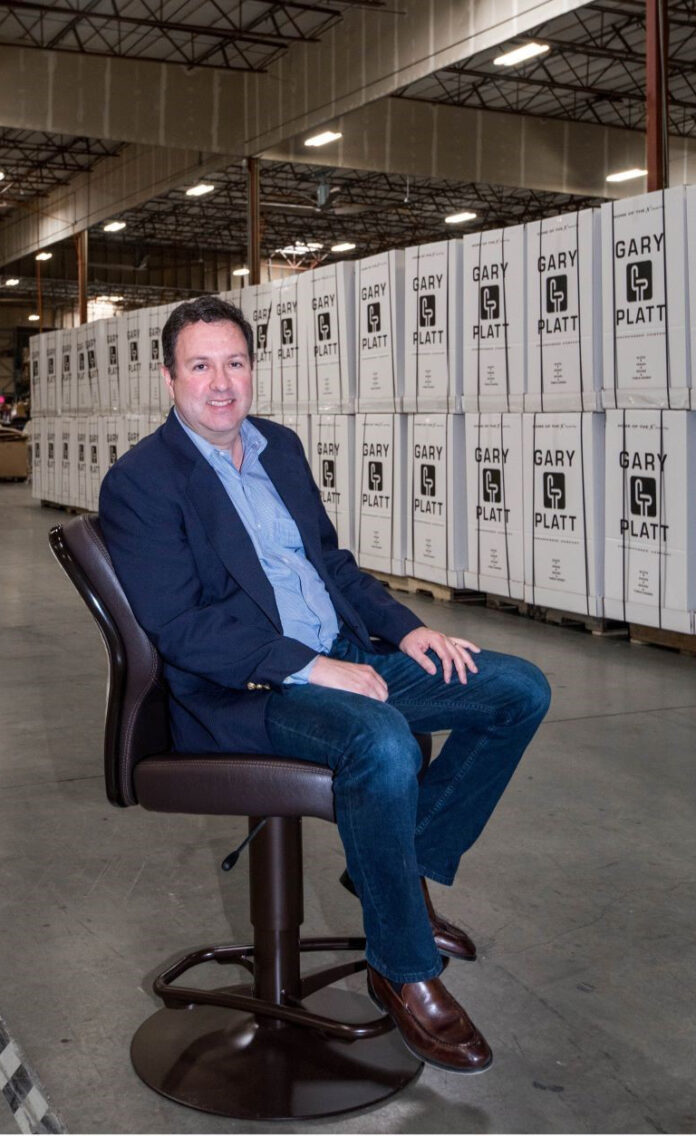 2021 was a monumental year for Gary Platt Manufacturing, with landmark innovations that helped our customers provide their guests with the most comfortable experiences ever in the casino, hospitality areas, and in office situations, said CEO Joe Esposito.
We created a new collection of performance casino seating for the Strip's newest casino resort, Resorts World Las Vegas.
Our design and engineering teams worked closely with Resorts World Las Vegas to create a unique collection – one where Gary Platt's legendary, unsurpassed comfort meets ingenious designs with inspired innovations, revolutionary ergonomics, and details for the modern consumer.
Our Collection for Resorts World Las Vegas consists of four new models: Aurora for the main casino floor, Dakota for high-limit areas, Ezra for tables, and Zephyr, designed especially for Baccarat players. We recently made the collection available for all customers, and the response has been fantastic.
We were thrilled to finally deliver a long-overdue end-of-life notice to uncomfortable hospitality seating with the launch of our Sierra Nevada Hospitality line. This extensive portfolio brings the unsurpassed comfort that we are known for to hospitality seating, charting a new course for the hospitality industry.
Beyond function, chairs from Sierra Nevada Hospitality are highly customizable, from seat to back shape, leg design and color, fabrication, and materials. Sierra Nevada Hospitality has more than 100 different banquet, convention, bar, and restaurant seat designs available. As part of the launch, we supplied nearly 15,000 stackable, banquet-style chairs to Caesars Entertainment for its new Caesars Forum event space.
Our design team achieved another milestone when our new Maximus office chair earned BIFMA x 5.11 certification for large occupant seating and passed BIFMA testing up to 500 pounds.
As we look to 2022, we will continue to innovate for our customers, paving new ways, keeping the tradition Gary Platt himself started when he visited a casino in Las Vegas in the 1960s and asked, "why is everyone standing?"
Here's to a happy 2022!