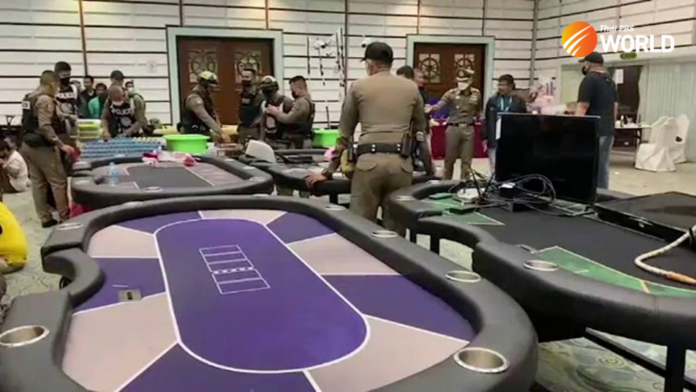 A top Indian casino investor is among at least 83 Indian tourists arrested in Thailand for operating a makeshift casino in Chonburi.
According to local media, those arrested include politicians, a central bank chairman and Big Daddy casino investor Chikoti Praveen.
The tourists reportedly converted a convention hall in a Thai hotel into a makeshift casino, with gamblers from Hyderabad flown in on 'gambling and tourism' packages of THB50,000 – including airfare, food, accommodation, and transport. Dealers and gambling equipment were also shipped in from India and the makeshift casino live-streamed the gambling sessions via CCTV cameras to Hyderabad.
Many of those arrested told authorities they thought gambling was legal at the Thai hotel.
Chikoti is already being probed by Indian authorities over alleged forex violations at his casino properties in both India and Nepal.
Six Thai nationals and four Myanmar nationals were also arrested for aiding the illegal betting operation.