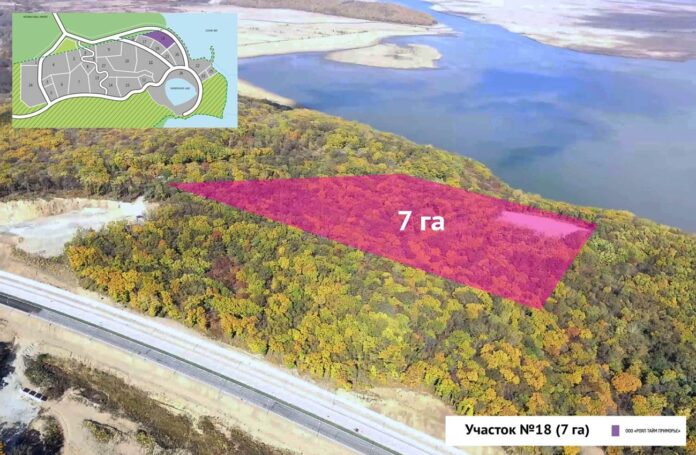 The Primorsky Territory Development Corp. said a "major Russian investor" has agreed to spend at least 10.5 billion rubles ($142 million) to build a casino and entertainment complex in the Primorye gambling zone.
The corporation, which oversees development of zone located near Vladivostok, did not name the investor, who has agreed to sublease three land plots.
"The new resident chose one of the best-located sites – on a hill, practically at the entrance to the gambling zone," said Olga Sun-zhayu, General Director of the development corporation. "In total, about 14 hectares are intended for construction. The company plans to create high-class entertainment facilities, using the rich experience of implementing such projects throughout Russia. Soon the investor will tell you more about his plans."
Under the terms of the signed investment agreement, the project will involve at least 300 hotel rooms of at least four-star quality. There will also be at least 500 units of gaming equipment.
As the director of the regional Investment Agency Igor Trofimov noted, the gambling zone project is one of the successful examples of the actual participation of foreign and Russian companies in the development of the Primorsky Territory.
"The total volume of investments in the gambling zone over the past 8 years amounted to almost 21 billion rubles, more than half of which are investments of private foreign companies. It is important that the existing residents are already full participants in the regional tourism market, therefore, in the future, they are interested in developing not only gambling establishments, but also the tourism and entertainment sector as a whole. This gives a significant impetus to the development of one of the priority spheres for the economy of the Primorsky Territory – tourism", said Trofimov.
The Primorye gambling zone is currently home to Summit Ascent's Tigre de Cristal and Shambhala, which is owned by a Russian businessman. NagaCorp, operator of Cambodia's NagaWorld is constructing a resort, as are Russian companies Diamond Fortune and Primorye Gaming Group.
The development corporation is aiming for 12 casino complexes in total. It said four more plots are available for investors.
Summit Ascent reported strong 2H21 results as the resort enjoyed support from the local Russian market, even in the absence of international travel.
It posted a 35 percent gain in 1H21 revenue. The loss in the period narrowed to $131,000, from $47 million in the year-ago period. On an adjusted EBITDA level, the company returned to positive territory with $17.2 million compared with a loss in 2020.
NagaCorp's project has been stalled by a lack of labour due to the Covid crisis. In February, the government said it would help the company fill the shortages for the resort, which is 60 percent complete.