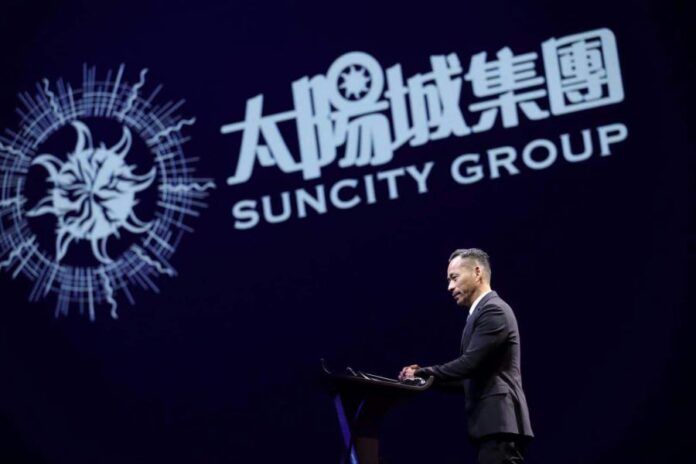 Suncity Group Holdings said it expects to return to profit in 1H21 due to one-time gains, though revenue has dropped by about 60 percent.
In a profit warning filed with the Hong Kong Stock Exchange, the company said it's likely to report a profit in the range of RMB180 million ($27.8 million) to RMB240 million, compared with a loss of RMB118.6 million a year ago.
The company said it had a gain on a change in the fair value of derivatives of about RMB449.4 million and a gain from the sale its entire stake in Access Achievement of RMB167.8 million.
These were partially offset by costs and expenses from continuing operations, including finance costs of RMB123.1 million and its share in the loss of a joint venture of RMB139.9 million.
Despite the positive bottom-line figures, Suncity warns that its revenue continues to be hit by the pandemic, in particular its travel related products and services.
It sees revenue in the period as dropping to RMB26.9 million from RMB67.7 million.
Suncity has been restructuring to shed non-core assets and reduce costs as Covid continues to take its toll.
The group has been expanding internationally, holding the soft opening of its flagship resort in Vietnam last year, as well as embarking on opportunities in the Russian Far East through its interest in Summit Ascent. It is also involved in building an IR in Manila and non-gaming opportunities in Japan.
However, with most international borders in Asia closed, revenue has suffered. At Hoiana it said it was putting cost cutting initiatives into place to allow it to ride out the storm.
The group will release its full results on August 31.