Galaxy Entertainment Group ("GEG") proactively supports the Macau SAR Government's policy of "Building Macau through Talent Training" through multi-pronged approaches to support holistic development and priority employment of local talents and to contribute to the sustainable development of the integrated resort industry.
To encourage local talents to explore diverse career paths, GEG and the Labor Affairs Bureau of the Macau SAR Government ("DSAL") jointly launched an "Integrated Resort Youth Development Program" ("Program") that provides comprehensive training and career development opportunities for Macau residents wishing to develop their careers in the integrated resort sector. Since its admission, the Program has been well-received that, to support more talents in joining the GEG family, GEG increased its training quota to more than 50.
Today, GEG hosted the program's inauguration ceremony, which was attended by Mr. Wong Chi Hong, Director of DSAL, who officiated the ceremony and witnessed the personal and professional accomplishments of the participating elites.
The inauguration ceremony was held at the Banyan Tree Ballroom of Galaxy MacauTM.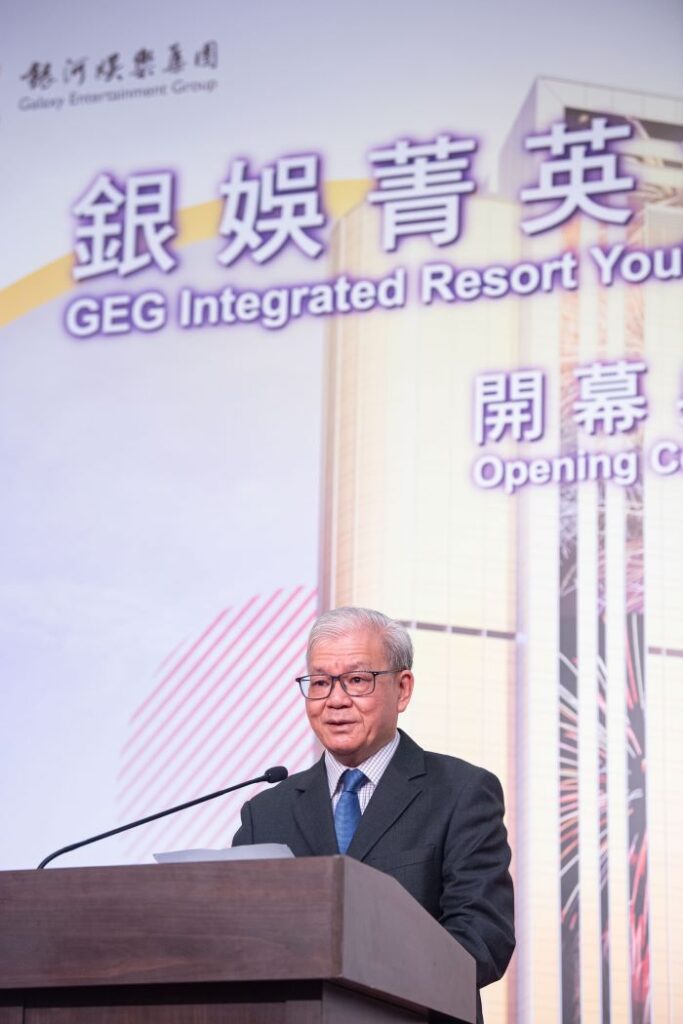 In his speech, Mr. Wong Chi Hong said, "DSAL attaches great importance to talent cultivation and thanks GEG for its support and cooperation to jointly launched the 'Integrated Resort Youth Development Program', with an aim of fostering employment and upward mobility of local residents whilst facilitating quality development of the tourism sector. We are also greatly encouraged by the Program's keen participation and the fact that the number of admissions are beyond our expectations.