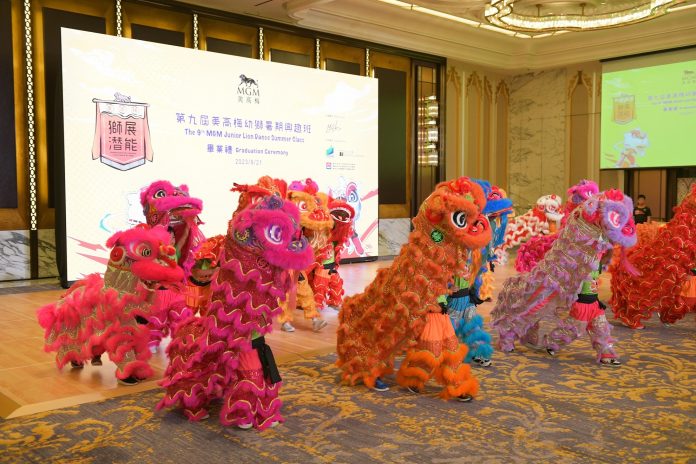 MGM has established the brand sports event of the MGM Lion Dance Championship since 2010. Commencing its 10th edition, the competition returns this October and will be promoted to "International Lion Dance Championship – MGM Cup". Top-notch troupes from over 10 countries and regions will compete fiercely in Macau, delivering an astounding international-level sports competition at Barra Square in front of A-Ma Temple.
At the same time, the "MGM Lion Dance Festival" comprised of a series of lion dance themed cultural happenings, will also take place in the Barra area, creating a synergy of sports, arts and culture that will transform the area into a hotspot for Lingnan lion dance culture and promote this Chinese traditional sport. Leveraging the momentum of "Sports+Tourism+Culture", MGM aspires to radiate the influence of Lingnan lion dance culture to the local community and also to the world stage, strengthening Macau's image as an international tourist destination and its developmental diversification.
MGM announced that the competition will be on October 6 to 7, while the "MGM Lion Dance Festival" will take place from September 23 to October 7.
Kenneth Feng, President and Executive Director of MGM China Holdings Limited, said, "2023 marks the start of a whole new journey for MGM and for the new, upgraded MGM Lion Dance Championship. This event exemplifies our dedication towards promoting and passing on Chinese traditions and Lingnan culture. Over the years, we have been innovating and enhancing our competition constantly with new elements, making it a signature brand event of sports, tourism and culture more diversified than ever."