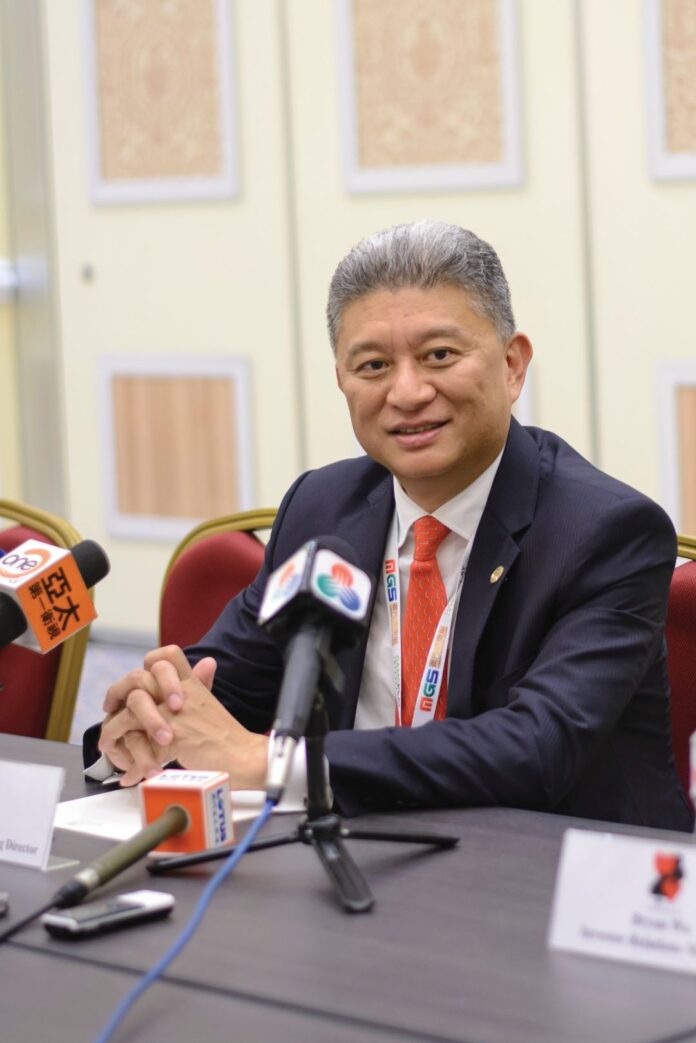 Although 2021 continues to be a challenging and turbulent year, with the evolution of Covid-19 and the recent emergence of the Omicron variant, Paradise Entertainment is pleased to showcase some of our finest achievements of the year:
Participation in MGS
In 2021, the MGS event was organised by the Macau Gaming Equipment Manufacturers Association (MGEMA) and was held online on 17th November. MGS is dedicated to promoting industry development, with its unique platform of showcasing business and listening to voices of concern.
Through MGS, industries can seek innovation and explore business recovery with a focus on higher risk-preventing capabilities and diversification.
As one of the leading gaming equipment suppliers, Paradise actively participated in and contributed to the event.
Jay Chun, chairman and managing director of Paradise and chairman of MGEMA, said: "MGS continues to be a profound and professional entertainment show, which provides the latest insights and networking and is one of the "one stop" entertainment business hubs across the continent.
We believe that networking, communication and information exchange is necessary for the development of the industry under all circumstances, which is why we insisted upon holding MGS in summit format as an industry platform this year."
MGS focuses on the most relevant issues during these unprecedented times, from economic topics such as the Digital RMB, the Hengqin Deep Cooperation Zone and electronic payments to up-to-date gaming issues such as public gaming policy, tourism and business recovery, sports betting and casino concessions."
North America slot market debut
Our recently self-developed slot machines were characterized by popular games which are straight-forward, simple and perfectly suited for high denomination areas with non-progressive, standalone progressive and linked progressive options.
Since the debut and the launch of our self-developed slot machines in the overseas market in late 2020, we have received positive feedback, contract orders and reorders from customers.
Our group is dedicated to continuous innovation in the gaming equipment industry using top-notch and innovative technology to create more good gaming products that align well with casinos of mass market worldwide.
Solid LMG performance
In view of the increasing awareness of health issues, we were delighted that the distinctive features of our innovative flagship patented products, the Live Multi-Game (LMG) machines, have continued to perform well.
LMG provides gaming patrons a more private, spacious and safe environment which is well aligned with the specific safety measures and requirements imposed by the relevant authority to maintain a safe distance between gaming tables, and between gaming machines.
The outperformance of the LMG has highlighted the importance of taking the prevailing health issues into account when designing and developing gaming products as well as on casino management strategy, where technology can facilitate such attainment. Our group will continue to invest in research and development and other costs on electronic gaming equipment and systems.
We believe such an investment strategy will create a solid platform for our future growth in both Macau and the global markets in the long run.