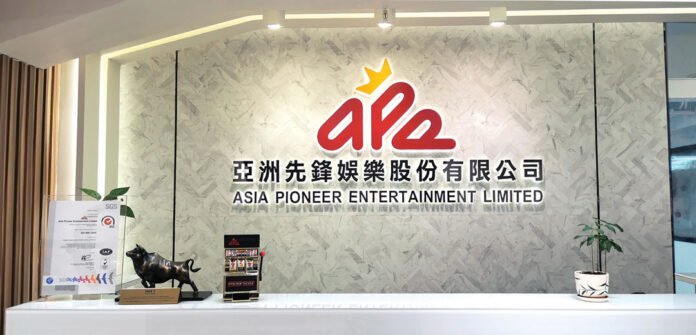 Hong Kong-listed Asia Pioneer Entertainment Holdings Ltd (APE) has inked a three-year agreement to become the sole distributor in Macau and South Korea of Europe-based TITO ticket manufacturer Moniko.
According to an APE statement, Moniko is the first and only approved producer and converter of TITO tickets in Europe.
Their TITO tickets are produced according to the strict IGT standard by using KANZAN paper for ticket production, which has been certified by the significant printing system producers, such as TransAct, JCM and Nanoptix, to be used on their TITO printers, moreover, Moniko is also certified by TransAct, JCM and Nanoptix as a converter for the tickets.
Vladimir Kjurchiev, Chief Executive Officer of MONIKO notes the huge potential of the Asian market, while a strong partner with sufficient knowledge and experience is "indispensable for expanding into new markets".
"APE, one of the largest distributors in Macau and Asia, is undoubtedly the best choice. We believe the partnership with APE could help Moniko to lay a solid foundation for the expansion in Macau and South Korea market," notes the CEO.
Herman Ng, Chief Executive Officer of APE added: "It is an honor to work with such a professional company with extensive experience. The products of Moniko are innovative and high-quality, which is perfectly matching with our company purpose of 'bringing innovative products to Asian gaming market.'" Ng believes that the partnership will enrich its product portfolio to provide versatile gaming products to casino operators.
APE reported revenue of just above HK$10.5 million ($1.3 million) for FY2022, with a HK$139,276 gross loss for the 12-month period, due to a sharp fall in gross profit from its electronic gaming equipment business.