The Government had stepped up the effort to attract more tourists to visit Macau, in order to support local economic recovery, the CE Ho Iat Seng, told local legislators during a state of play address to the Legislative Assembly on Tuesday.
Macau has been in communication with the mainland authorities on the resumption of group travel to the city, Ho Iat Seng said. 
The Government had also been working with the mainland authorities on the possibility of allowing residents from more mainland cities to visit Macau under the facilitated individual travel (FIT) scheme.
Since 3 August, Macau was categorized as a low-risk area, and quarantine-free travel between Macau and Zhuhai had been resumed. The Government had then liaised with the mainland authorities regarding tourism promotion, to let more people on the mainland know about the resumption of quarantine-free travel to the city.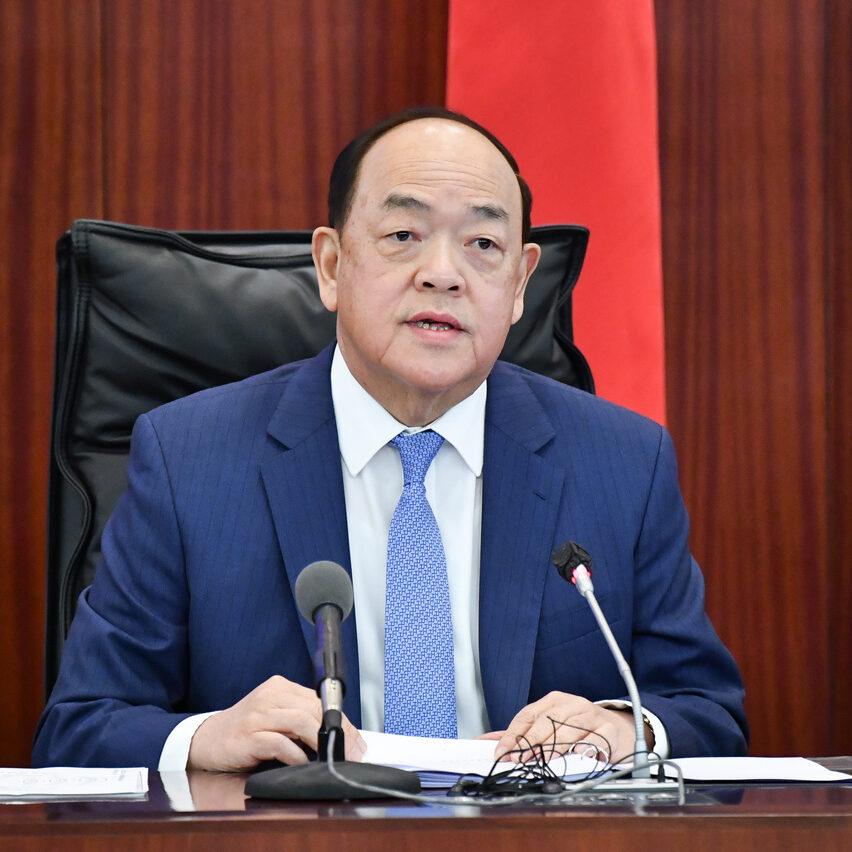 Meanwhile, the Government had partnered with Air Macau, and renowned travel agencies on the mainland, on tourism promotion work.
Macau immigration and quarantine policy was consistent with the policy implemented on the mainland – as long as Macau was a low-risk area, travelers from the mainland's low-risk areas could enjoy quarantine-free travel to Macau, the CE Ho Iat Seng said.
With the exception of mainland residents, people were required to undergo medical observation on arrival to Macau, in order not to create barriers to boundary-crossing activities between the mainland and the city, the CE added.
Diversification via Metaverse
Ho Iat Seng considers that AI will be the main path into the emerging industry's quest of economic diversification, in which the Metaverse deserves full attention. The CE revealed that the first Metaverse project has been developed in the joint cooperation zone and the numerous products in the Big Health and other industries are gradually maturing.
During Tuesday's session, the Chief Executive answered questions from a total of 31 members of the Legislative Assembly. Topics discussed included mental support for the population during the COVID-19 pandemic; employment protection; the Guangdong-Macau Intensive Cooperation Zone in Hengqin; the Guangdong-Hong Kong-Macau Greater Bay Area; nascent industries; adequate economic diversification; the gaming concessions public tender; bond issuance; the housing ladder; and reform of public administration.