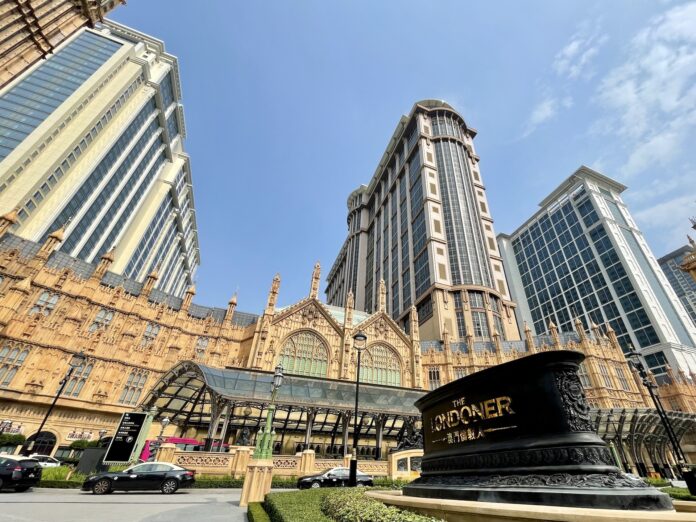 Sands China represented 25.8 per cent of the total $5.6 billion (MOP45.7 billion) in Macau gross gaming revenue reported in the second quarter of this year, estimates by Deutsche Bank analysts estimate, Macau Business reported.
After Sands China, the Galaxy Entertainment Group held the largest market share of the gaming pie, with a 17.5 per cent share of the total.
However, both gaming operators – together with MGM China (14.7 per cent) – saw their respective percentage drop percentage points from the first quarter, while Melco Resorts & Entertainment (15.3 per cent), Wynn Macau (14.5 per cent), and SJM Resorts (12.2 per cent) all reporting an increase in their share for the three-month period.
At the current growth rate, the Macau SAR should end August with $2.1 billion in gross gaming revenue, a monthly sequential per day improvement of 1.8 per cent but an amount 30.1 power cent lower than August 2019.
Overall, Deutsche Bank expects the third quarter of this year to end with $6.13 billion in total gaming revenue, a 782 per cent year-on-year jump, but 31 per cent lower than the same period in 2019, in pre-pandemic times.