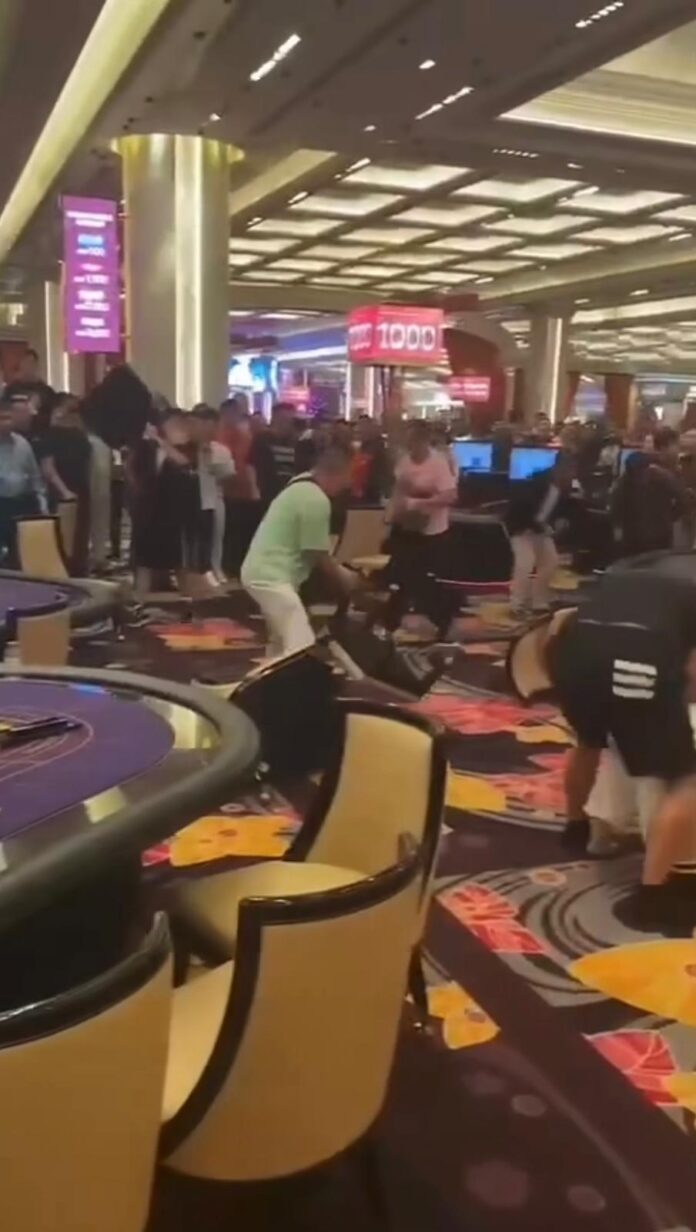 Eight gamblers from mainland China were arrested by the Macau Judiciary Police (PJ) Monday morning following a brawl on the casino floor. The violent scenario was captured on video and quickly went viral on social media.
Macau's Secretary for Security has confirmed that the Macau authorities suggest not only banning all eight suspects from entering Macau's casinos but also prohibiting them from entering the territory. Wong Sio Chak said that the incident badly affected the image of Macau. 
According to local media, the incident happened at 1:45 am on Monday. A dispute between two gamblers over betting issues at a gaming table quickly spiraled out of control when their friends got involved. This led to a physical altercation between the two groups.
The violence resulted in one individual sustaining minor injuries and requiring treatment at the public hospital. Authorities detained all those involved in the altercation.