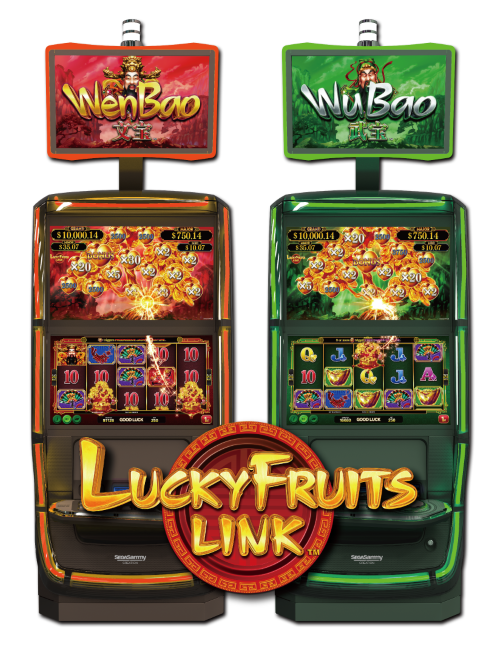 SEGA SAMMY CREATION INC. introduces a new linked progressive jackpot product called "Lucky Fruits Link" with a four-level Jackpot to the Asian market.
With two Chinese ancient god themes "Wen Bao" and "Wu Bao", the Lucky Fruits Link features the Lucky Tree, where players can see credit prizes, multipliers of up to x88 and the bonus pick game, all available to them as fruits on the gorgeous golden tree on the top screen.
The WILD symbol-driven Lucky Tree Feature makes sure that there is never a dull moment with anticipation that the fruit prizes will fall to the player. There is excitement with every reel stop of every spin.
"What can we do to create an intuitive product, something that is simple to grasp, easy to play and keeps a high level of excitement and time of device? These were the questions that we asked ourselves in developing this game series." said Masahiro Kurosaki, managing director at SEGA SAMMY CREATION.
"Our resounding answer is the new link progressive series Lucky Fruits Link for the Genesis Star cabinet line. The Lucky Tree will help attract players and keep up time on device as players look forward to what fruit will fall next."
This intuitive link series will be coming soon to casinos in the Philippines. Bring harvest to your floor with fruitful prizes!