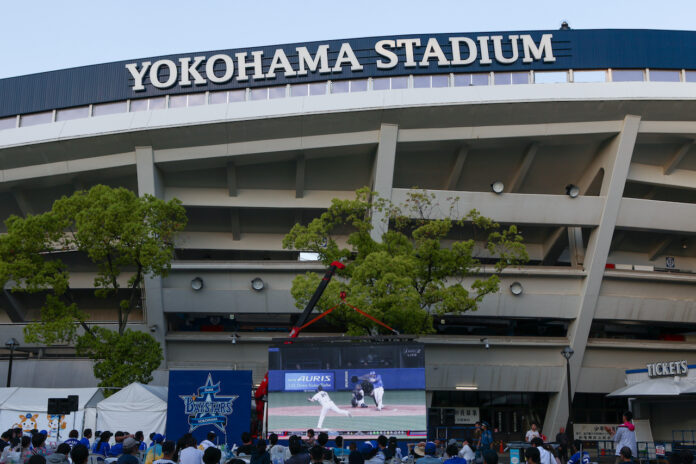 Japan's government may move to expand legalized sports betting sooner than expected as it seeks to rebuild its Covid-ravaged economy and recoup costs from hosting the Olympic games, industry figures say.
Earlier this year, the Financial Times reported that the government had commissioned a report to look into legalizing betting on major sports such as football and baseball. It said internal discussions have already begun.
At present, betting is only permitted on horse racing, cycling, boat racing and motorcycling, both through online and retail outlets. However, the illegal market is large and growing, with the government turning a largely blind eye to the practice.
The world's third-largest economy grew an annualised 1.3 percent in April-June after a revised 3.7 percent slump in the first quarter, according to preliminary gross domestic product figures. Although the 2Q21 figure was better than analysts had anticipated, they say the outlook is still uncertain due to ongoing restrictions to fight Covid.
"The vibe is that this will definitely happen eventually and maybe even sooner than expected."
Add to that the costs of hosting the Covid-delayed Olympic Games, which have been put at $15.4 billion, making them the most expensive ever, the government has clear incentive to look for further revenue sources.
Kåre Hilt Ingvaldsen, the Tokyo-based Asia Pacific manager at odds data provider TXOdds, said there has not been much in the way of updates from officials, but "the vibe is that this will definitely happen eventually and maybe even sooner than expected."
Jade Entertainment CEO Joe Pisano goes one step further, putting a potential date of 2024 for the opening of the market. He says Jade Sportsbet is seeing increasing interest from Japanese companies in anticipation of legalisation.
"Despite relatively limited offerings, the regulated gambling industry in Japan generated a reported $55 billion in "revenues" in 2019 for the four sports on which wagering is allowed. An expansion of those offerings is projected to more than double those numbers," he said.
Although technically still illegal to bet on overseas websites offering sports betting, the market is expanding rapidly, with soccer and baseball dominating the field.
Hilt Ingvaldsen points to a survey from Asahi-SimilarWeb last year that found that Bet365, one of the biggest online sportsbooks worldwide, saw an increase in views from 860,000 in December 2018 to 13,2 million in July 2020 from Japanese users.
A key concern for the industry, however, is what the shape of any future regulation will look like. Initial euphoria from land-based operators about Japan's potential has waned as the highly restrictive regulatory framework and high taxation base has become clearer.
With the much slimmer margins in the sports betting world and intense competition, regulation will need to satisfy demands to address potential problem gambling concerns without imposing restrictions that place too heavy a drag on investment.
"Clearly, the jury remains out on what future regulation will definitively look like and that's the bellwether," said Dave Povey, head of sports book at RPM Gaming.
"However, speaking more generally, applying Covid-related pressure to an economy, both through lost revenue directly from illegal forms of gambling, alongside loss of revenue for professional sports clubs, means the Japanese authorities will have to start thinking about opening up online sports betting more seriously."
The central league in the Nippon Professional Baseball league saw attendance drop 78 percent in 2020. Given that sales from tickets and related food and beverage make up more than half of the team's revenue, the impact on club coffers is clear.
Povey suggests there are existing models that could be adopted, such as the Hong Kong Jockey Club with its strong focus on returning to the local community through its philanthropic projects.
"As for a perceived loss of integrity in sports through betting, that would be a majorly misguided concern, especially with a huge illegal market already evident," Povey said. "After all, rather than outlaw betting and gaming amongst consumers primed to engage, governments should realise that the opportunity to regulate any existing market, benefiting from the ensuing taxation, is a chance not to be dismissed."
The pluses will always outweigh the negatives if you get a responsible system in place, rather than risk a market turning or reverting to black," he said.