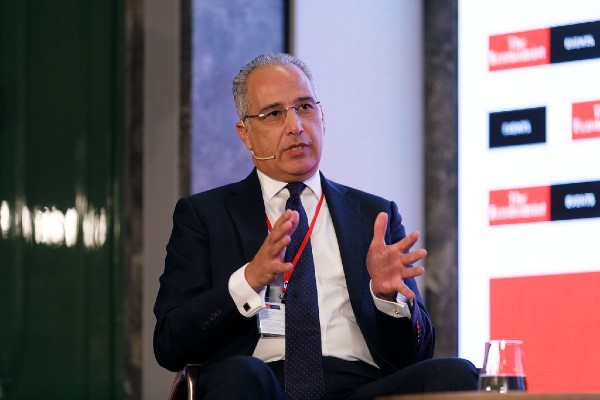 The Hong Kong Jockey Club on Monday announced the appointment of Ramez Younan as Executive Director, Information Technology and Sustainability (designate) to join the Club on 15 November 2021.
He will assume the role of Executive Director, Information Technology and Sustainability from 1 January 2022, succeeding Mr Christoph Ganswindt upon his retirement.
Mr. Younan will be a member of the Board of Management and report directly to the Club's Chief Executive Officer, Mr Winfried Engelbrecht-Bresges.
At the helm of the Club's IT organization in Hong Kong and at its Shenzhen Technology Centre, Mr Younan will lead the development of the Club's long-term IT strategy in alignment with its business needs and those of its customers. He will spearhead the ongoing digitalization of products and services for greater efficiency and effectiveness, information security and regulatory compliance. Mr. Younan will also oversee the Club's Sustainability department and lead the development of its strategy, which prioritizes the reduction of carbon emissions, energy use and waste.
Mr. Younan is a seasoned IT leader with over 30 years of global experience spanning Asia, Europe, and North America, having served in senior executive positions in Oracle in the US and the UK, as well as Orga Systems in Germany as Chief Executive Officer. In 2013 he joined Hong Kong's PCCW Solutions ("PCCWS"). As PCCWS Chief Executive Officer since 2015, he spearheaded many major initiatives, including digital transformations and managed services for numerous government and local authorities applications and infrastructure systems.  
Mr. Younan earned a Bachelor's Degree in Civil Engineering from Cairo University in Egypt and an MBA from City University of London.