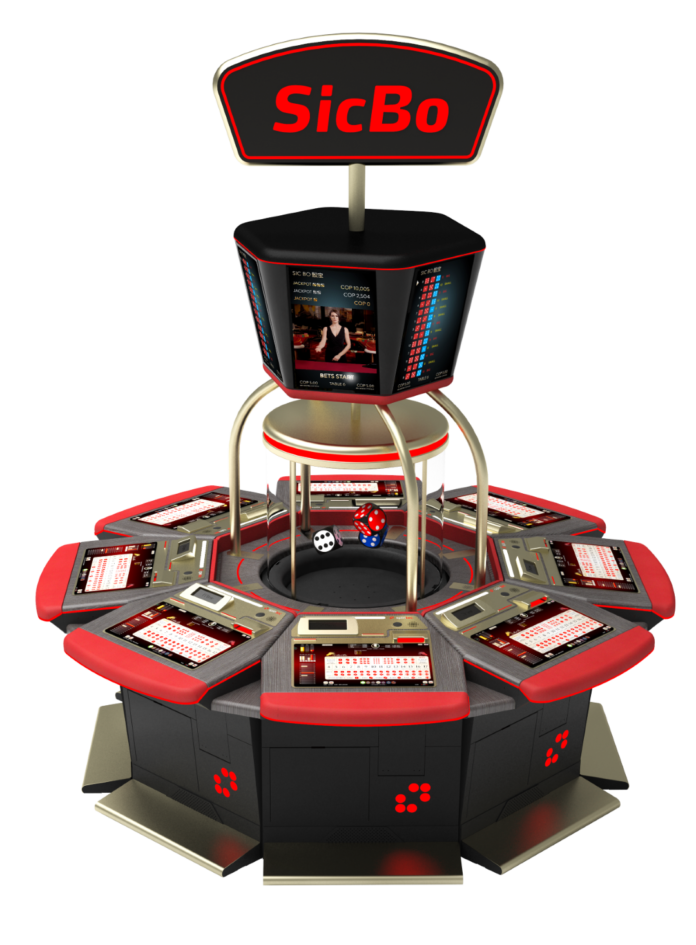 Spintec is one of the major players in the ETG market and its presence in Asia and Australia is growing progressively, having already reached an around 60 percent market share in compact electronic roulettes in Macau.
All the company's games received a major upgrade recently with some additional features and side bets that make them even more enjoyable. Games most popular in Asia and Australia now feature some extremely attractive enhancements.
Spintec's success comes from helping casinos to generate more revenue and to reduce operational costs by providing tailor-made solutions for every casino floor. The recently introduced novelties have been warmly welcomed by players and the operators alike, giving Spintec even more enthusiasm to continue upgrading and innovating.
Spintec's Sic Bo with an extremely life-like animation was enriched with new multipliers and a three-level progressive Dragons Jackpot. Higher-betting players are rewarded with progression to a higher level without placing an extra bet. Also, pay-outs are now taking place daily.
Hugely popular baccarat comes in a live and a virtual edition. The game has been updated with different card squeeze types and speed possibilities, and now includes 20 different betting fields, upgraded with nine different side bets, including four proprietary bets and the hugely popular Lucky 6.
Spintec's electronic version of the ever-popular roulette in its latest version creates excitement and engagement with several attractive high bet or win multipliers like Hotspot and Crown Roulette.
It keeps players entertained even longer with the new single or multi level progressive jackpots. And the synchronized double-wheel roulette allows the players to participate in more than one game simultaneously. The relaxed pace of continuous play can increase the number of bets made by up to 80 percent.