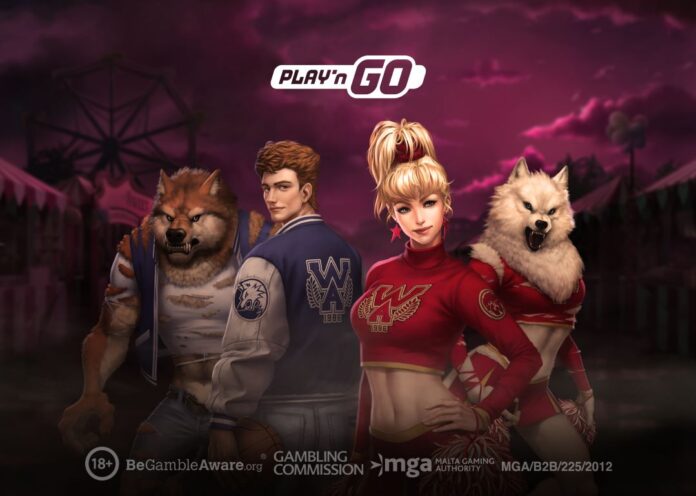 Love it or hate it, Halloween has arguably become one of the most enjoyable holidays of the year. Why? It's the one day where you can dress up as your favourite character, and you won't hear boo (well, you might).
A time for reruns of classic '80s slashers and fireside ghost stories; and an awesome theme for iGaming too.
A theme that can be taken in many different directions, Halloween is a great opportunity to explore darker narratives, characters and visuals. September saw slots that were a little more on the spooky side as we geared up for Halloween. Here's a taste.
Fans of '80s horror movies are in for a treat (or trick) with The Wild Class which is set in a haunted amusement park with the full moon ever-present.
Inspired by Teen Wolf, the characters take on the classic aesthetic of movie senior grads in the '80s: the cheerleader, the football captain, and the bookish student – but trust us, these are anything but your typical university students.
Ghost of Dead is sure to send a shiver down your spine. Ancient Egyptians believed that, in death, vitality and soul combine to create the spirit Akh, who can take on any form and is free to roam the world. Players of the Dead Series will see familiarities throughout the game. It's worth mentioning that this is a game with huge potential as players can win up to x10000 their bet. 
Then we have a Jekyll and Hyde scenario with Dr Toonz. This Dynamic Payways game shows the origins of Reactoonz. Shunned by the scientific community, Dr Toonz chose the vibrant life that his creations ensue and as the great philosopher Aristotle said, 'There is no great genius without a mixture of madness.' 
The scares don't stop there. Keep your eye out this October as we have plenty more games on the horizon that explore the spookier side of slots – watch this space.