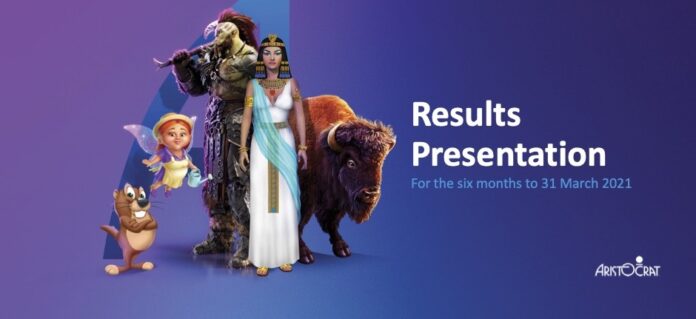 Australia-listed gaming supplier Aristocrat Leisure has revealed a solid growth in its NPATA in its half year results, driven largely by growth from its digital business. 
NPATA reached $411.6 million, representing an 11.8 percent increase year-on-year. Revenue increased 1 percent to $2.2 billion, despite covid-19 impacts, said the company. EBITDA was $750.3 million, up 6 percent year-on-year.
Aristocrat chief executive officer Trevor Croke said the results are reflected in the share growth and margin expansion achieved across digital and key gaming segments."
In a results filing, the company said it expects to see strong growth for the full year ending September 30, 2021 with market leading positions in gaming operations, sustainable growth in floor share in key gaming outright sales markets globally, and further growth in digital bookings. 
"We expect uncertain and volatile conditions to continue near term and are closely monitoring key factors including consumer sentiment and gaming revenue patronage," said Croker. 
"Nevertheless, we enter the second half of fiscal 2021 with excellent momentum, resilience and confidence with a strong balance sheet to invest organically to grow share and accelerate growth through M&A in line with our rigorous criteria," he concluded.