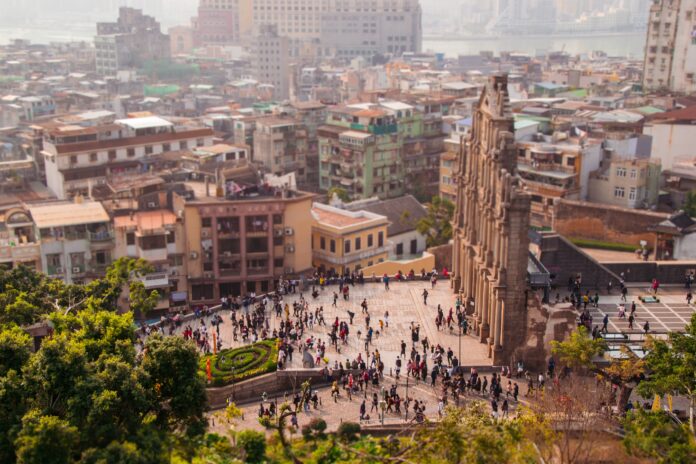 Good morning.
There are lots of big developments today, so hold on to your chair! Macau has lifted its final quarantine requirements for China, provoking optimism among investors that Macau's casino resorts may soon see more patrons coming through their doors. While all the operators should benefit, it will certainly be comfort to the ears of SJM Holdings, which just posted a loss for the full year 2020. Up in the mountains of South Korea, Kangwon Land has received the benefit of a twenty-year extension of its license together with a reduced requirement to commit profits to the Abandoned Mine Fund. Not such happy news down under, however, where Crown Perth has been instructed to put the kibosh on junket play. That leads to our more extensive intelligence piece for the day, which examines the multiple headwinds for Australia's VIP sector, including the Australia-China trade war.
First, the news
What you need to know
---
The Macau government has eased travel restrictions for the last two remaining Mainland China regions – Hebei and Heilongjiang Provinces, removing their need for a 14-day quarantine.The news was positive for Macau casino stocks, which surged to a two and a half month high, according to Bloomberg. "Easing quarantine policy between mainland China and Macau could provide a ground for foot traffic improvement for Macau casinos," according to Bloomberg Intelligence analyst Angela Hanlee. Macau has been in dire need of arrivals from Mainland China, the most recent reported figures saw Macau visitation falling 80.5 percent in January year-on-year.
SJM Holdings says it now expects to open its delayed Grand Lisboa Palace on Cotai in the second quarter of this year and is eyeing "selective" opportunities for expansion in Asia. The company will be the last of Macau's six operators to debut on the strip, which analysts say has led to the erosion of the former monopoly's once dominant market share. SJM's 2020 results came in below analysts' expectations and it was the only one of Macau's operators not to break even at the EBITDA level in the final quarter.
The Gaming and Wagering Commission of Western Australia (GWC) today issued a directive to Crown Perth to cease all junket and premium player activity. According to a filing from Crown Resorts on the Australian Stock Exchange, the ban on high roller activity includes any conduct of junkets, or "table games activity with patrons who are non-residents of Australia with whom Crown Perth has an arrangement to pay the patron a commission, or provide transport, accommodation, food, drink or entertainment, based on the patron's turnover or otherwise calculated by reference to such pay."

The South Korean government is moving forward with a plan to extend state-backed casino resort Kangwon Land's operating license for a further twenty years to 2045. The National Assembly's Industry, Trade and Energy Small and Medium Venture Business Committee held a plenary meeting on the 23rd and pushed through this decision, enacting the Korea Mining and Mining Corporation Act and the Special Act on Abandoned Mine Area Development Areas.
Insights
---
DEEP DIVE
Outside of the global pandemic, the trade war between Australia and China is casting another dark shadow over Australia's already-strained VIP gaming industry, prompting operators to start looking elsewhere for recovery. Choking the supply of Chinese visitors (including tourists, students, and their wealthy families) would most definitely have an impact on VIP-facing casino operations, but there are mixed views as to how this would affect their overall financial stability.
Industry Updates
---
Supplier Special
---
When you think of the word Monaco, many images might immediately rush to your mind. The elegance and beauty of Grace Kelly. Some of the world's finest gaming houses. These are the images that inspired the Gary Platt design team to create the Monaco chair model, now one of the best-selling casino chairs in the world.
India is one of the hottest iGaming markets. But how do you localize your content in a country where the language can change every 15-20 kilometers? What type of an approach does All-In Global recommend when localizing for India.
AGB Initiatives
---
MEMBERSHIP | MAGAZINE | ASEAN | CAREERS