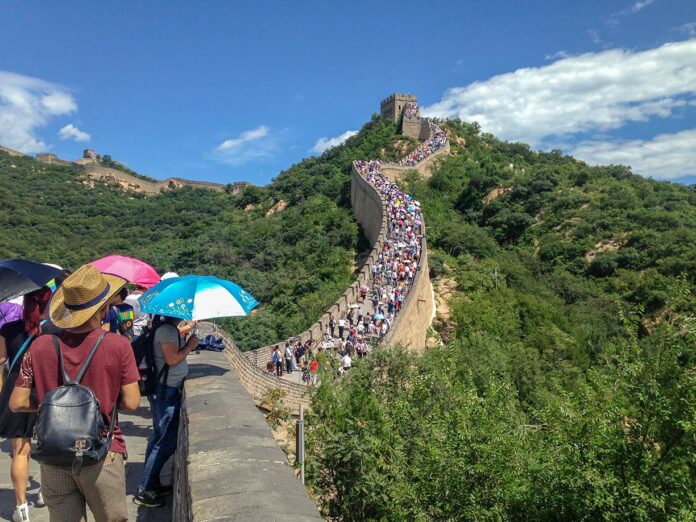 At the end of this annus horribilis, after so much hardship and so much obedience demonstrated by societies in lockdown around the world, we are all entitled to a nice Christmas present and the prospect of a better tomorrow.
Fortunately, it seems that we will actually receive such a present in the form of several functioning and affordable vaccines becoming available to end the global terror regime of a tiny virus called Sars-CoV-2.
Celebrations (in small groups, keeping distance, no kisses for persons not belonging to your household under the mistletoe!) appear appropriate even for those who do not rejoice about the story of a baby born in Palestine many years ago.
China will end the year as the number one outbound tourism source market, even if this title in 2020 is more akin to "Tallest Dwarf on Earth".
Comparing the period of April to December 2020 with the same period in 2019, less than four million border crossings from Mainland China will have happened, compared to 127 million last year. More than half of the trips had Macau as their destination, meaning that Macau received more Chinese visitors than the rest of the world together during that period.
Who would have thought five years ago – and indeed even one year ago – that this could ever happen?
China will in 2021 again be the top international tourism source market and gaming will still be an important pastime for many of the Chinese travellers. Neighbouring countries and regions will be the first destinations receiving higher numbers of tourists from China again.
However, it will take another year before the number of border crossings surpasses the level of 2019. For gaming turnover that might even take a few years longer thanks to a combination of growing patriotism and digitalisation causing a decrease of business and MICE travel.
---
*Prof. Wolfgang George Arlt, Founder, China Outbound Tourism Research Institute