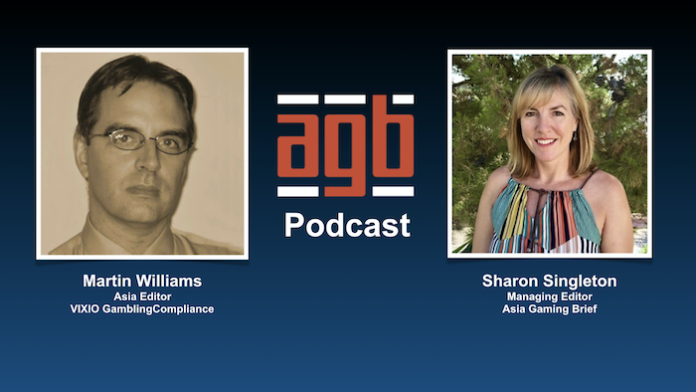 Good morning.
A new US president is expected to assume office in January, but in our podcast with Martin Williams of VIXIO GamblingCompliance, it is suggested that while President-Elect Joe Biden is likely to rein in the wild and bombastic style of the Trump administration, that the fundamentally harder line vis-a-vis Beijing is likely to remain in place. Meanwhile, the Crown Resorts saga continues in Australia, with the company management making some belated but likely insufficient moves aimed at damage control. Much better news is coming from the north, brokerage house Credit Suisse has initiated coverage of Summit Ascent Holdings, seeing bright prospects for Tigre de Cristal in the Russian Far East.
First, the news
---
What you need to know
---
Summit Ascent Holdings got a strong vote of confidence from Credit Suisse, due to the backing of major shareholder Suncity Group, with gross gambling revenue projected to surge 349 percent next year. To be sure, Credit Suisse acknowledges that Summit Ascent is starting from a relatively small scale. But it puts its heady forecasts into perspective, saying the figure would only be about 2 percent to 4 percent of Suncity's pre-Covid 19 level GGR.
Crown Resorts issued a release on Tuesday morning clarifying its position on utilizing junkets going forward. In late September, Crown announced that it would pause all of its junket relationships until the end of June 2021 while the company conducted an internal review. This week, they took it a step or two further, declaring that "the board has determined that Crown will permanently cease dealing with all junket operators, subject to consultation with gaming regulators in Victoria, Western Australia, and New South Wales. Crown will only recommence dealing with a junket operator if that junket operator is licensed or otherwise approved or sanctioned by all gaming regulators in the States in which Crown operates."
---
Insights
---
PODCAST
Martin Williams, Vixio Gambling Compliance journalist and Asia editor, talks with AGB managing editor, Sharon Singleton, about the U.S. elections. The focus was whether incoming President Joe Biden will reset rock-bottom Sino-U.S. relations. He says we can probably expect a different tone, but in substance China may even have a tougher time.
INDUSTRY VOICES: SUDHIR KALE
The COVID-19 pandemic has left the global gaming industry bruised and maimed and there are five key factors to suggest the recovery for casinos may face significant headwinds. What does the immediate future hold for the global gaming industry? I see five important developments that will shape industry fortunes.
---
Supplier Special
---
From award-winning, top performing cabinets to powerful, unique gameplay that players love, Aruze Gaming has a wide range of exceptional products. Just launched are two new titles for the popular Fu Lai Cai Lai game series, Fu Lai Cai Lai Instant Trigger Wild Reveal and Fu Lai Cai Lai Instant Trigger Wild Destiny. The Instant Trigger feature makes both titles perfect for the VIP market. 
Following the success of the first edition of the virtual igaming expo East & West, BetConstruct has decided to open the doors of its digital event hosting platform for the industry representatives and aficionados for the second time on December 8-9. The same highly customizable stand options, advertising spaces and digital ads will be available to companies who would like to exhibit at the event.
AGB Initiatives
---




MEMBERSHIP | MAGAZINE | ASEAN | CAREERS